Are you a filmmaker or content creator searching for top-notch audio in your productions? Look no further than the Godox MoveLink M2 2.4GHz Wireless Microphone System – the perfect solution for your on-the-go shooting needs.
With its modern noise-canceling technology, you can catch every last detail of your desired audio, even amidst a noisy atmosphere. Additionally, the MoveLink II features to-the-point displays, letting you quickly pair the system, mute, adjust volume, and more.
Plus, the dual-channel system means that you won't have to compromise, with the ability to recording two audio tracks for better post-processing. What impresses even more is the ease and portability factor of this system. The lithium-ion battery keeps you free from interruptions while working, with the transmitter running for 10 hours and the receiver for 8 hours after a single charge.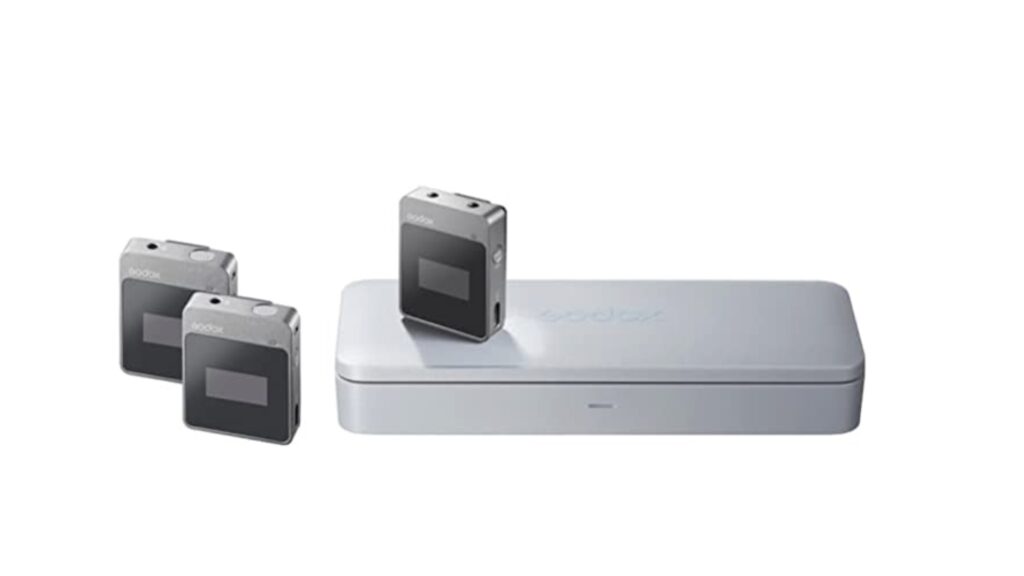 And it is incredibly transportable with a smartphone-sized charging case that makes it easier to carry two transmitters and one receiver all at once.
Overall, the Godox MoveLink M2 2.4GHz Wireless Microphone System, available at Rs. 19,000 in India, is an affordable and high-quality investment that will significantly enhance your production's audio quality.