Introducing the ultimate accessory for your GoPro Hero 11, Hero 10, or Hero 9 Black – the TELESIN AllinBox Charger SD Card Reader Kit! Say goodbye to constantly swapping out dead batteries during your adventures, because this triple battery charger does it all.
Charge up to three GoPro batteries simultaneously and independently from any USB power source, while also storing them in a protective case alongside three SD cards. And that's not all – the impact-resistant and fire-retardant inner shell, combined with the food-grade outer silicone case, ensures your camera essentials are always safe and sound.
Take the AllinBox Charger anywhere, thanks to its compact design and Dacron lanyard, perfect for attaching to your backpack straps. And with its lockable lid and IP54 waterproof rating, it's protected from splashes, spray, and sand, so you can focus on capturing your epic adventures.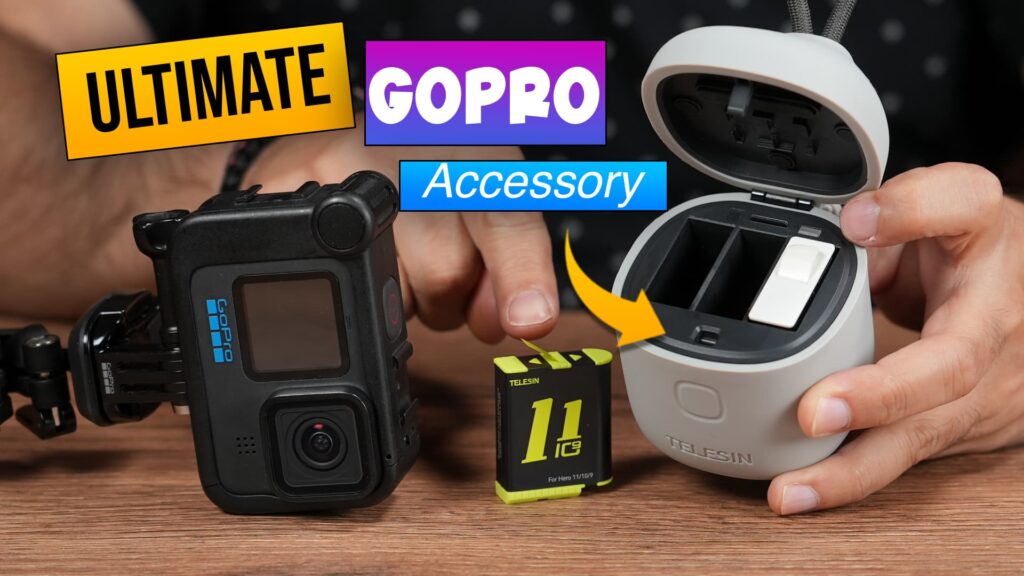 Keep track of the charging progress with the smart LED charger, displaying the capacity and status of each battery. So why settle for a plain old charger when you can have the ultimate GoPro accessory?
Get the TELESIN AllinBox Charger SD Card Reader Kit today for just Rs. 2900 in India and elevate your GoPro game to the next level.
Buy here – https://amzn.to/3NLE6jJ