In today's world of social media and content creation, capturing stunning footage on your smartphone is more important than ever. But shaky, low-quality footage can severely impact the overall experience of viewers.
This is where the Insta360 Flow AI Tracking Gimbal comes into play – it's a highly powerful, easy-to-use stabilizer that converts your smartphone into a professional-grade content creation tool.
Buy here – https://amzn.to/3nTULXM
The Insta360 Flow comes with an advanced AI subject tracking algorithm, and 3-axis stabilization, which ensures that your footage stays smooth and steady, regardless of the action's pace. Be it slow-motion shots, zooming in for more cinematic videos, or recording a stationary subject, the Flow's AI tracking algorithm keeps your subject in frame and in focus with unmatched accuracy and flexibility.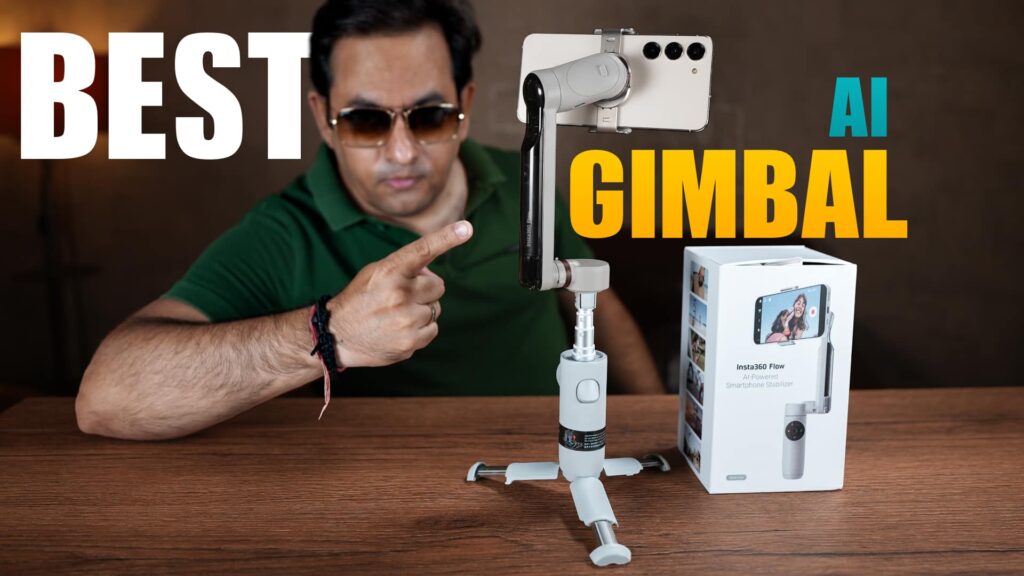 The Flow isn't only about professional-level stabilization – it's also versatile and user-friendly. It comes with built-in selfie stick and tripod, gesture control, and even a Hoop mode that automatically recognizes when a basketball shot is made, making capturing amazing footage effortless. The Flow's 2900mAh battery provides up to 12 hours of performance, making it the top performer in the market.
It can even charge your phone in case of an emergency. And with a built-in cold shoe, mounting a microphone to your smartphone gimbal has never been easier. Whether you're a seasoned content creator or someone who's just starting out, the Insta360 Flow AI Tracking Gimbal is the perfect tool for capturing life's best moments on the fly.
At a price of Rs. 16,000 in India, it's a must-have for anyone looking to elevate their smartphone videography creations.