The powerbank market has just welcomed a game-changer: The Mega. This revolutionary device is a super compact 10000mAh powerbank boasting an impressive 30W PD output with PPS. It's perfect for charging a variety of devices, from the Macbook Air M1/M2 to Samsung and Pixel phones. In fact, it can charge iPhones and Pixels to 50% in just 30 minutes!
Buy here – https://www.stuffcool.com/products/mega-10000mah-30w-pd-super-compact-powerbank
A Powerhouse That Fits in Your Palm
Despite its powerful capabilities, The Mega manages to maintain an incredibly compact form. It fits comfortably in your palm, pocket, or purse, making it the ideal companion for those on-the-go. Don't let its size fool you, though; The Mega can charge even a Macbook Air M1/M2 at 30W PD speed.
Super Fast Charging for Samsung and More
The Mega doesn't only cater to Apple devices. With its 25W PPS output, it proudly supports Samsung Super Fast charging. This means it will show "Super Fast Charging" on all compatible Samsung phones. Additionally, it can fast charge Pixel phones to 50% in just 30 minutes. Beyond Samsung and Pixel phones, The Mega is also perfect for fast charging Nothing Phones at the fastest possible speed achievable by a powerbank!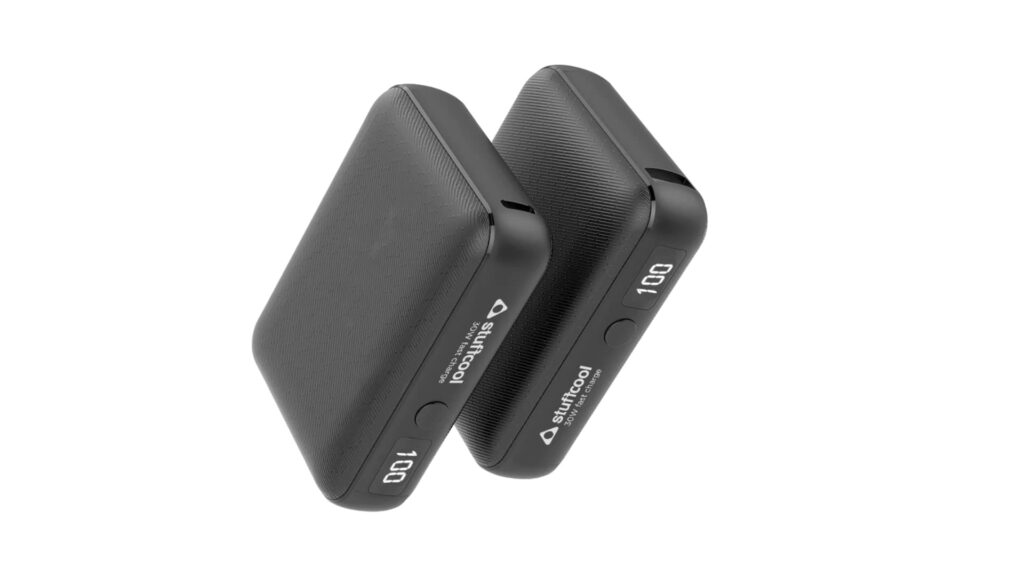 From iPhones to Macbook Air, The Mega Charges All
The 30W PD output is not only perfect for charging a Macbook Air M1/M2, but it's also capable of fast charging iPad Pro, iPad Air, and all iPhones. Even your Airpods and Apple watch can benefit from The Mega's impressive charging capabilities.
Compact Size with Massive Capabilities
Despite measuring only 8 cm tall and 6 cm wide, The Mega is one of the most powerful and compact powerbanks out there. Weighing just about 180g, it easily fits in pockets, purses, and bags, making it a convenient companion for all your charging needs.
Made with Pride in India
The Mega isn't just a powerhouse of a powerbank; it's also a testament to Indian manufacturing prowess. Proudly made in India, this BIS-approved device comes with an additional intelligent layer of safety protocols to protect you and your devices.
In conclusion, The Mega is the answer to all your charging woes. Its compact size, powerful performance, and diverse compatibility make it a must-have for anyone who values convenience and efficiency. So why wait? Experience the power revolution with The Mega today!