India's Smart TV landscape has seen a remarkable transformation, significantly enhancing the home entertainment experience. The evolution from the early 480p TVs to the present era of HD, Full HD, and 4K TVs is indeed noteworthy. Smart TVs, with their advanced features like superior displays, robust audio, and larger screen sizes, have been instrumental in this change.
The entry of Xiaomi into India's smart television market in 2018 was a game-changer. The company launched the Mi TV 4, the world's slimmest LED Smart TV, and set the stage for a series of groundbreaking innovations. Xiaomi, over the years, has consistently pushed the envelope, amassing a gratifying response. Their range of smart televisions and streaming devices have made a significant impact, reaching 10 million households nationwide.
With their mantra of "Innovation for Everyone," Xiaomi has continuously raised the bar for the TV viewing experience. The transition from standard definition to high definition and finally to the peak of 4K resolution has been revolutionary. However, Xiaomi is not stopping here; they are looking forward to a future filled with even more cutting-edge innovations.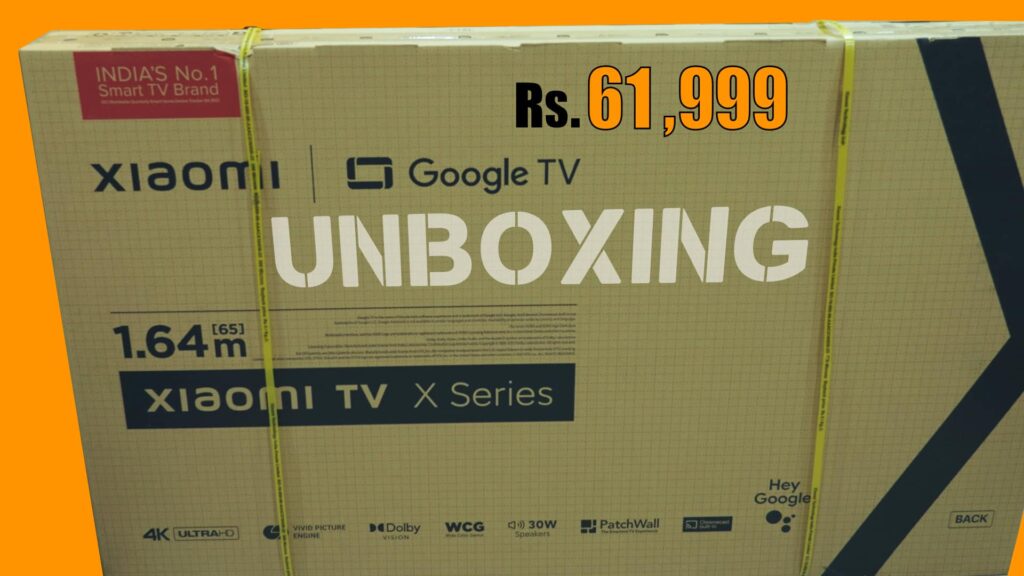 As they celebrate their 6th year in the market, the launch of the Xiaomi Smart TV X Series marks a crucial milestone. This series aims to revolutionize how users interact with television, changing not only the viewing but also content discovery.
Xiaomi Smart TV X Series Key Features
Premium Metal Bezel-less Design: The X series offers an immersive experience with its bezel-less design and top-quality metallic frame.
4K Visual Smart Experience: Users can enjoy clear and vivid visuals with 4K resolution. The series supports Dolby Vision and HDR10, delivering realistic colors and contrasts.
Superior Audio Experience: A powerful 30-Watt speaker system supporting Dolby Audio, DTS:X, and DTS: Virtual X Technology complements the fantastic display, creating immersive sound environments.
Smart Experience – PatchWall: The X series comes with PatchWall, a user-friendly smart TV platform offering access to a broad range of international and Indian content partners. It includes features like IMDb integration, Live TV, Universal Search, and a Kids Mode with parental lock.
Google TV Integration: Powered by Google TV, the X series provides easy access to a multitude of entertainment options and the ability to stream content from smartphones via Chromecast Built-in and Miracast.
Connectivity and Performance: The series boasts multiple connectivity options like HDMI v2.1, USB ports, and Dual Band Wi-Fi for a seamless experience. Its 64-bit Quad Core A55 chip ensures optimal performance.
All-in-One Remote: The X series includes a sleek remote with essential functions, TV Guide, playback controls, and shortcuts to popular OTT apps. Quick Mute, Quick Settings, and Quick Wake options add to its usability.
Made in India: Xiaomi continues to cater to the Indian market with localized and personalized efforts, redefining entertainment experiences.
The Xiaomi Smart TV X Series signifies not just technology advancement but a pledge to transform home entertainment. With its blend of innovation, premium design, excellent audio-visual capabilities, and user-friendly features, it stands out in the Indian Smart TV market. As Xiaomi looks ahead, the potential for enhancing the TV viewing experience seems limitless.