Looking for a reliable action camera that can capture every breathtaking moment? Check out the DJI Osmo Action 4 Adventure Combo. With its impressive features and durable design, this camera is perfect for all your adrenaline-fueled escapades.
buy here – Flipkart
and
Amazon – https://amzn.to/43YZuGB
The DJI Osmo Action 4 sports a large sensor of up to 12 mm (1/1.3), allowing you to capture sharp footage even in low-light conditions or scenes with high dynamic range or contrast. No matter if you're camping in the wilderness or attending a nighttime event, this camera's low-light performance ensures that your memories are beautifully preserved.
One of the standout features of this action camera is its 360-degree stabilization capability. With full stabilization in any situation, you can capture stable videos even when hitting rough trails or speeding down the slopes. The RockSteady mode records steady point-of-view footage, while HorizonSteady keeps the horizon level, ensuring captivating and smooth footage every time.
Designed for adventure, the DJI Osmo Action 4 is waterproof up to 18 m without a case. This means you can confidently dive into underwater adventures and operate the camera with wet hands, without the fear of damaging it. So go ahead and capture the mesmerizing beauty beneath the waves.
Never miss a moment with the DJI Osmo Action 4's long-lasting battery, allowing you to record up to 160 minutes of footage. And with fast charging capabilities, you can reach up to 80% charge in just 18 minutes, ensuring that you're always ready for your next adventure.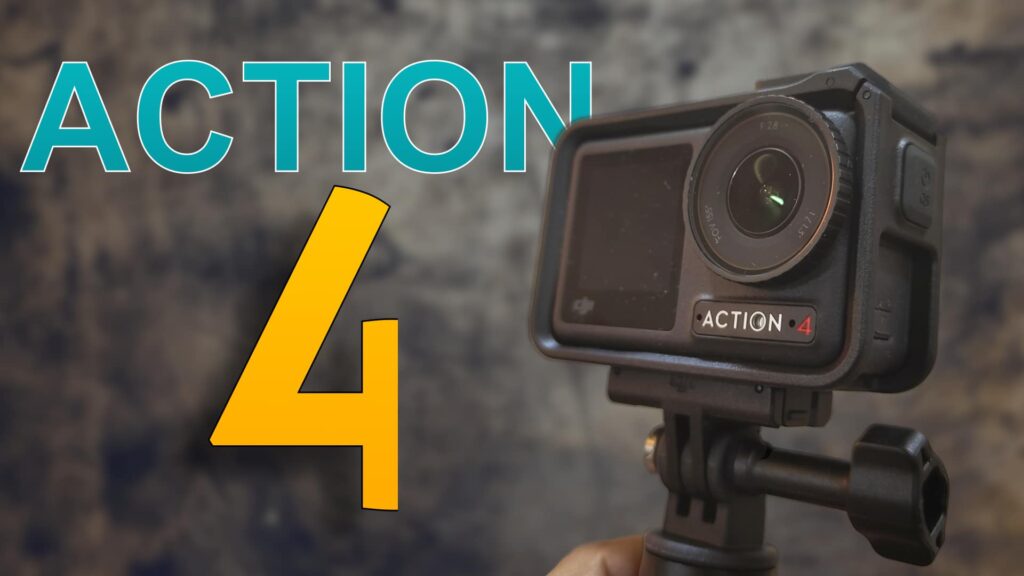 Equipped with a dual full-color touchscreen and capable of providing 4K resolution and up to 120 FPS FHD video quality, this action camera offers an effective performance that will exceed your expectations.
Priced at ₹46,989 in India, the DJI Osmo Action 4 Adventure Combo is an investment worth making. So gear up, embrace the thrill, and let this camera capture your most unforgettable moments with ease.