The Xiaomi Smart Air Fryer is now available in India for just Rs. 6,999. This latest addition to the Xiaomi home appliances range is packed with features that make it a must-have in every kitchen.
With the Xiaomi Smart Air Fryer, you can enjoy delicious food with less grease and fat. The 360° heated air circulation ensures that the oil inside the food is thoroughly fried, making it a healthier option than traditional deep-frying. The temperature can be adjusted between 40℃ to 200℃, giving you a wide temperature range to work with.
But that's not all. The Xiaomi Smart Air Fryer is more than just a fryer. With its dual-speed fan configuration, it can also be used as a yogurt maker, fruit dryer, microwave oven, and electric oven. You can fry, defrost, and ferment your food for up to 24 hours. The longer continuous heating in conjunction with a broader temperature range offers more cooking possibilities. You can make snacks like dried fruit, dried meat, and yogurt for the entire family.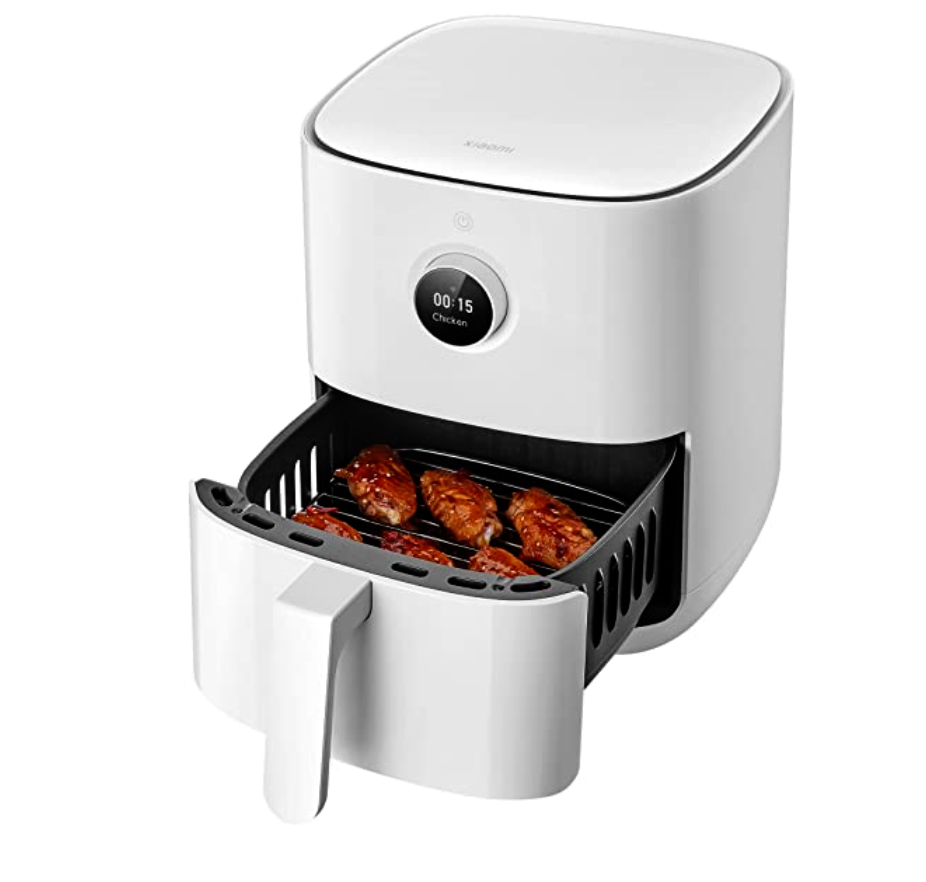 The Xiaomi Smart Air Fryer features a 1500W heating power and 360° heated air circulation, enabling rapid temperature increase and more balanced heat distribution inside the fryer. This feature shortens the cooking time, offering a faster, healthier, and more convenient lifestyle. The 3.5L bucket is the optimal volume with the capacity to cook food for 1-3 people, coupled with an exclusive grill to make more efficient use of the inner space of the Xiaomi Smart Air Fryer.
The Xiaomi Smart Air Fryer can be controlled via an app or voice control. You can ask Google Assistant to turn the fryer on or off, making it an even smarter way of cooking. The seven-layer composite frying basket features a dual-layer PTFE nonstick coating, making the basket wear-resistant and easy to clean. The innovative striped ducts, cooling vents, and dishwasher safe components make it easy to use and maintain.
The Xiaomi Smart Air Fryer is an excellent gifting option for Diwali and other special occasions. It is an ideal appliance for those who are health-conscious and want to enjoy their favorite fried foods without compromising on taste or nutrition.
The Xiaomi Smart Air Fryer is an excellent investment for anyone who loves to cook.
Buy here – https://amzn.to/3zjjpmR