XPR3SS TPMS External Sensor: A Dual-Function Tyre Pressure Monitor and USB Charger for Enhanced Car Safety. The XPR3SS TPMS External Sensor has revolutionized vehicle safety measures with its dual-function design. This innovative device not only monitors tyre pressure, but also comes equipped with a USB charging port that can be used as a mobile charger.
Buy here – price in India Rs. 2,700 – https://amzn.to/3R58Ttq
The XPR3SS TPMS External Sensor provides several important alarms such as fast air leakage, slow air leakage, high pressure, high temperature, sensor failure, and sensor low battery. Using wireless transmission technology, it provides visual and audible alerts when tyre pressure and temperature deviate from the norm. This feature is designed to extend tyre life and ensure driver safety by keeping them informed about their vehicle's tyre condition.
It's essential to plug in the TPMS receiver and switch it on before installing the sensors on the tyre. The system offers real-time detection, featuring a large, easy-to-read screen that displays data even while driving. A built-in buzzer alerts the driver immediately if the sensor detects abnormal tyre temperature or pressure.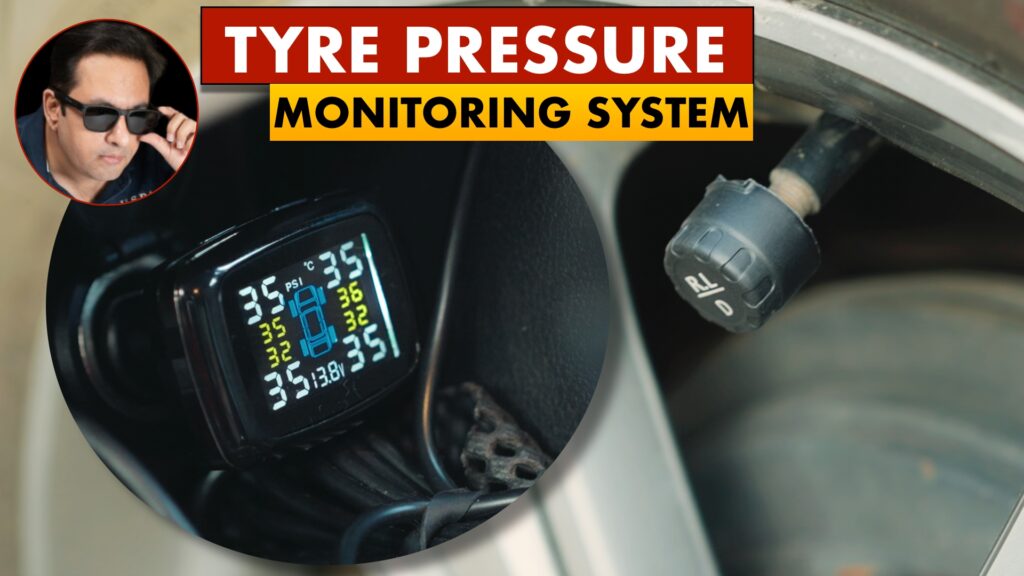 The car tyre monitor features an LCD wide-angle digital screen with a bright backlight, ensuring clear data visibility during both day and night. Users can switch between pressure and temperature data (pressure unit is PSI/Bar and temperature unit is C/F). The pressure range it can monitor is 1.5-6.0 Bar / 22-87Psi.
What sets this device apart is its universal applicability. It's suitable for all vehicle models with tire pressure ranges of less than 6 Bar, including cars, SUVs, MPVs, sedans, wagons, and RVs. The wireless installation and signal receiving make it easy to use, and the four waterproof external sensors can be installed in just five minutes without the need to disassemble your tires. It takes a few minutes to display the tyre's pressure and temperature after installation.
The 2-in-1 Cigarette plug TPMS system eliminates the need for batteries and charging. Users simply plug it into the car and monitor the air pressure. The available USB port on the device can be used to charge electronic devices. The sensors are powered by an imported lithium battery, ensuring a long-lasting battery life.
In summary, the XPR3SS TPMS External Sensor offers an effective solution for maintaining tyre health and safety, while also providing the convenience of a USB charging port. It's a must-have tool for every car owner who values safety and convenience.