For fans of the "Game of Thrones" series, the Pebble Game of Thrones Limited Edition Smartwatch provides an extraordinary wearable experience. The smartwatch comes in two distinct models, each offering unique color options and style.
The AMOLED display with an impressive 700 nits brightness ensures clear visibility even in bright light conditions. It supports an always-on display, Bluetooth calling, health monitoring, touch display, and multiple sports activities tracking. The watch also offers a wide range of watch faces, sleep monitoring, alarm, and notifications.
The packaging is quite captivating for 'Game of Thrones' fans. Upon opening the box, you are greeted with a cardboard cut-out based on the series. A themed keychain is provided as well – "Fire and Blood" for one model, and "Winter is Coming" for the other. The smartwatches are housed within a scroll-like casing, adding to the theatrical appeal.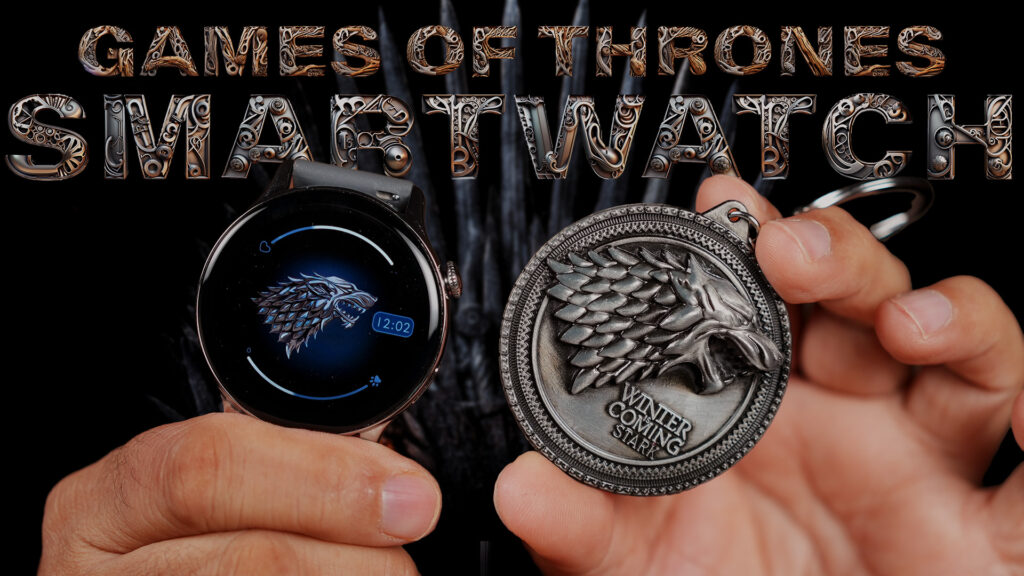 The first model features a black strap with red thread stitching, giving it a stylish look. The smartwatch body is of premium quality with the Pebble logo inscribed on it. The second model, on the other hand, comes with a grey strap and a silver metallic finishing body. Both variants have 'Game of Thrones' inscribed on them, making them a collector's item for fans.
The box also contains a warranty card, user manual, screen guard, and a charging dock. The charging points are located at the back of the watch, allowing for easy battery charging.
The smartwatch can be connected to the FitCloud Pro application for setup and further settings customization. The default watch face is based on the 'Game of Thrones' theme, with several other GOT-themed and animated watch faces available.
The smartwatch features a functional crown for navigation and two buttons for power and other functions. There's also a microphone and a speaker vent. The back of the watch houses the heart rate monitor, which can provide accurate readings once the protective film is removed.
The smartwatch offers quick settings, including a calling option that allows for hands-free calling directly from the watch. It can track multiple sports activities and provide detailed information about your physical activities via the application.
The Pebble Game of Thrones Limited Edition Smartwatch does not come with built-in GPS but supports calling. Its battery life can last up to 7 days depending on usage, and it provides consistent results in terms of activity tracking.
For 'Game of Thrones' fans seeking a smartwatch, this limited edition offering from Pebble is an excellent choice. Its captivating design, robust features, and affordable pricing make it a must-have wearable.