ORAIMO, a leading brand in the world of audio accessories, has once again raised the bar with its latest offering – the FreePods 4 True Wireless Stereo (TWS) Bluetooth headset. Packed with an array of advanced features and available at an unbeatable price of just Rs. 1,999 in India, the FreePods 4 is set to redefine your audio experience.
Active Noise Cancellation (ANC) & Transparency Mode
The ORAIMO FreePods 4 boasts a 30dB ANC feature that effectively blocks out background noise, allowing you to immerse yourself in music or focus on important calls. With the Transparency Mode, you can stay aware of your surroundings without compromising on sound quality.
Customize Your Listening Experience with Custom EQ Modes App
The dedicated ORAIMO app lets you personalize your listening experience by adjusting the EQ settings according to your preferences. Choose from a variety of preset modes or create your own custom sound profile for the perfect audio experience.
Signature ORAIMO Sound
The FreePods 4 delivers ORAIMO's signature sound quality, ensuring deep bass, clear mids, and crisp highs. Immerse yourself in your favorite tunes and enjoy a rich, balanced audio experience.
Effortless Control with APP
The intuitive ORAIMO app makes it easy to control your FreePods 4, allowing you to switch between ANC and Transparency modes, adjust volume levels, and manage your music playback effortlessly.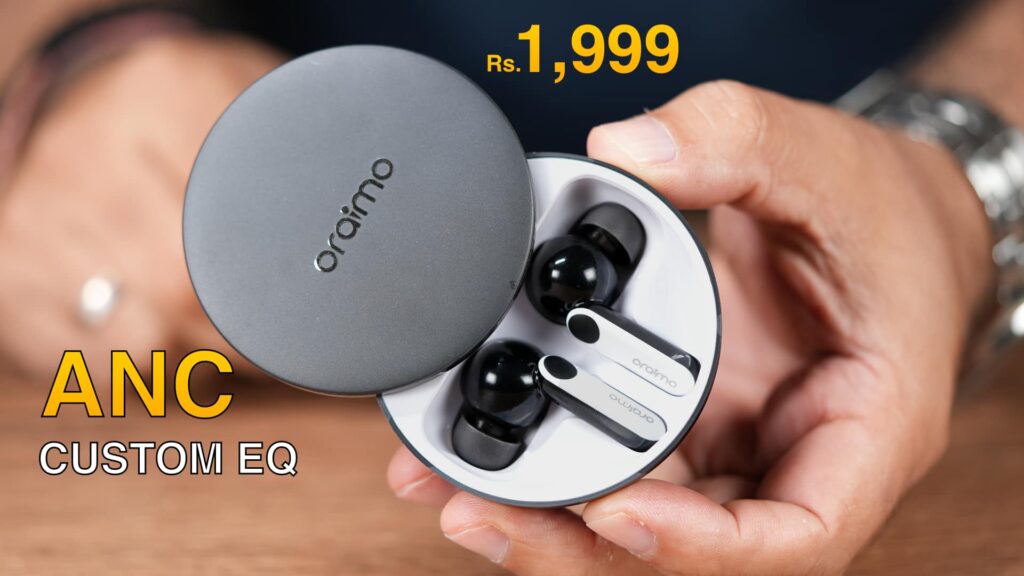 35.5-hour Long Playtime & Quick Charge
With an impressive 35.5-hour playtime, the FreePods 4 ensures that you never run out of battery life during long commutes or extended listening sessions. The quick charge feature lets you power up your earbuds in no time.
Noise Reduction in Calls & Low-latency Gaming Mode
The FreePods 4 features a 4-mic ENC system that effectively reduces background noise during calls, ensuring crystal-clear conversations. The low-latency gaming mode ensures seamless audio synchronization while playing games, providing an immersive gaming experience.
PX5 Waterproof & Sweat Protection
Designed to withstand the rigors of daily use, the FreePods 4 comes with PX5 waterproof and sweat protection, making them perfect for workouts, outdoor activities, or unexpected rain showers.
Find Your Earbuds & Anti-bacterial Eartips
Never worry about losing your earbuds again, as the ORAIMO app helps you locate them easily. The FreePods 4 also comes with anti-bacterial eartips, ensuring a hygienic and comfortable fit.
In conclusion, the ORAIMO FreePods 4 TWS Bluetooth headset offers a remarkable combination of advanced features and affordability. With its impressive ANC, customizable EQ settings, long battery life, and more, the FreePods 4 is all set to revolutionize your audio experience without breaking the bank. Grab your pair today and experience the difference!

Buyhere – From Flipkart