Introducing the Echo Pop, a smart speaker designed to provide an immersive audio experience while seamlessly integrating with your smart home setup. With Alexa built-in, this speaker not only delivers outstanding sound quality but also offers voice control for a hands-free and convenient experience.
Impressive Audio Performance
The Echo Pop boasts loud sound, balanced bass, and crisp vocals to ensure you enjoy your favorite music, podcasts, and audiobooks in exceptional quality. Whether you're hosting a party or just relaxing at home, this smart speaker enhances your listening experience.
Sleek Design and Exciting Colors
Designed to blend seamlessly with any décor, the Echo Pop is available in four exciting colors: Black, White, Green, and Purple. Its stylish design and vibrant color options make it a perfect addition to any room in your home.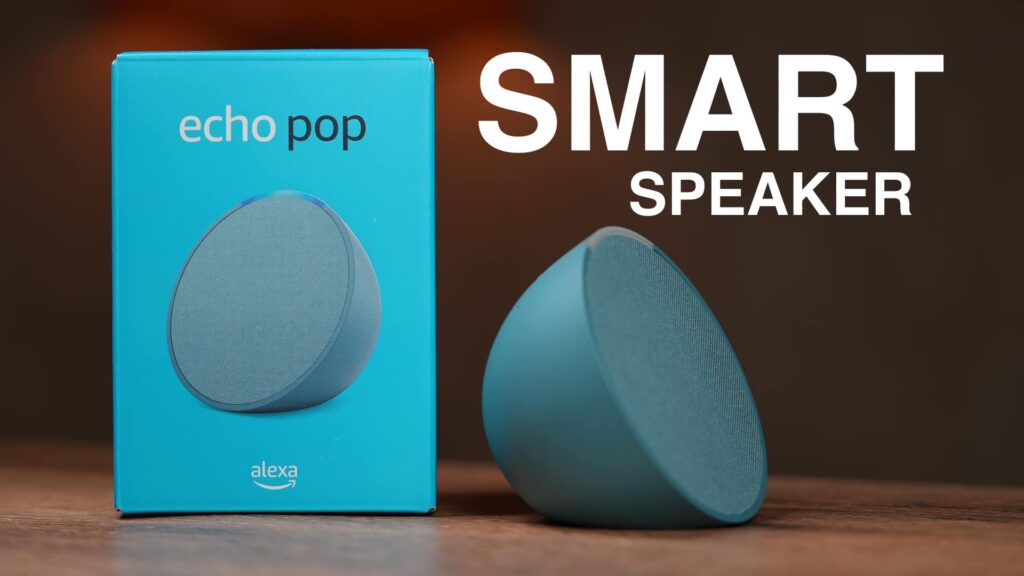 Hands-Free Music Streaming
With Alexa, you can play music hands-free from popular streaming services such as Amazon Music, Hungama, Spotify, Jio Saavn, and Apple Music (some apps may require a subscription). Simply ask Alexa to play your favorite tunes, and let the Echo Pop take care of the rest.
Voice Control for Smart Home Devices
The Echo Pop allows you to voice control various smart devices, including lights, ACs, TVs, and geysers. You can even extend this functionality to non-smart appliances using smart plugs (sold separately).
Alexa's Vast Capabilities
Ask Alexa to play nursery rhymes, set alarms, create reminders, and much more. The Echo Pop makes everyday tasks easier and more enjoyable with its voice-activated features.
Bluetooth Connectivity
Use the Amazon Echo Pop as a standalone speaker or pair it with your smartphone to use as a Bluetooth speaker. This versatile device caters to all your audio needs, whether you're streaming music or taking calls.
Privacy Controls
The Echo Pop is built with multiple layers of privacy controls, including a mic off button. You can enjoy all the benefits of a smart speaker while maintaining control over your privacy.
In summary, the Echo Pop is a stylish and powerful smart speaker that offers exceptional sound quality, voice control, and seamless integration with your smart home setup. Its vibrant color options and sleek design make it a must-have addition to any modern home.
Specs
196 g weight, Dual-band Wi-Fi supports 802.11a/b/g/n/ac (2.4 and 5 GHz) networks. Does not support connecting to ad-hoc (or peer-to-peer) wifi networks, 1.95" (49.5 mm) front-firing speaker, Lossless High Definition.
Price in India
Amazon Echo Pop price in India is Rs. 4,999 – https://amzn.to/3PaPJBo