In pursuit of creating safer and more informed driving experiences, 70mai introduces the M500 DashCam, a robust device packed with cutting-edge features that set it apart from its competitors. Offering exceptional image quality, advanced ADAS capabilities, GPS integration, and user-friendly voice control, the 70mai M500 DashCam serves as an unparalleled driving companion. Let's explore the remarkable features that make this dashcam a game-changer.
Exceptional Image Quality and Expansive Field of View: The 70mai M500 DashCam delivers an impressive resolution of 2592×1944, guaranteeing crystal-clear footage capturing every detail, from license plates to road signs. With its wide 170° field of view, this dashcam records activities on both sides of your vehicle, providing comprehensive coverage in critical areas where accidents are most likely to occur.
HDR Imaging and Superior Low-Light Performance: With HDR imaging and a large F2.0 aperture, the M500 excels in challenging low-light and high-contrast situations. By automatically adjusting exposure and reducing noise, this dashcam ensures well-lit and sharp images, allowing you to capture clear footage regardless of lighting conditions.
Integrated G-sensor for Incident Detection: Your car's safety is a top priority, even when you're not around. The M500's built-in G-sensor detects sudden shakes or collisions, triggering the dashcam to automatically start recording. This feature ensures potential incidents are documented, providing valuable evidence. In case of an emergency video recording, the M500 alerts you with a voice notification upon restarting the device.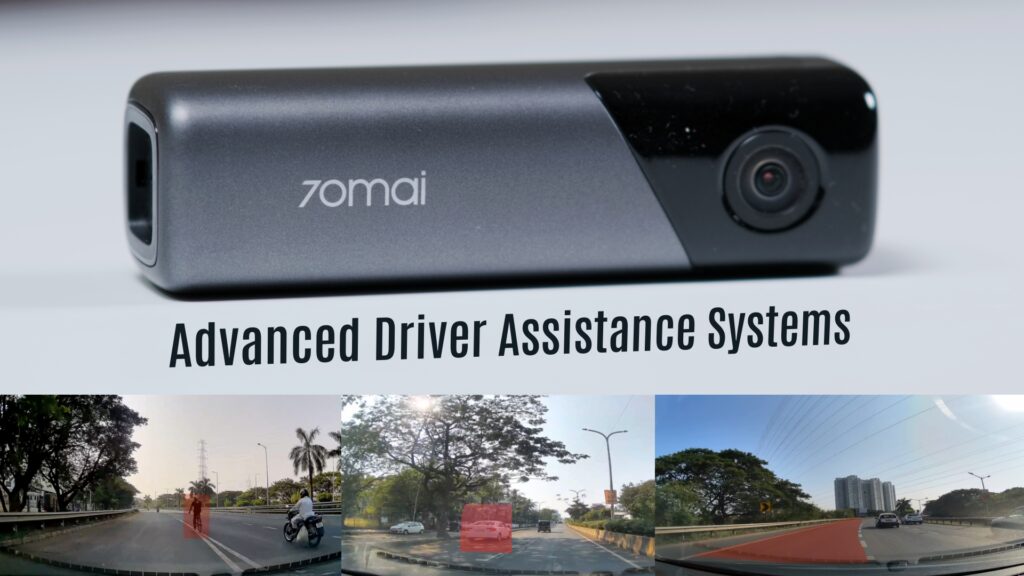 Time-Lapse Recording and Parking Surveillance: The M500's positioning system receives signals from both GPS and GLONASS satellites, ensuring stable and precise positioning even in areas with signal obstructions. Its time-lapse recording feature enables 24-hour parking surveillance by compressing every 30 minutes of footage into one minute, optimizing storage space. Additionally, faster playbacks help you quickly identify significant events.
eMMC 5.1 Built-in Storage: Eliminate the need for a separate memory card with the M500's eMMC 5.1 built-in storage, ensuring maximum read/write speeds of 230MB/s and 150MB/s. This removes common issues such as frame-skipping and memory card errors, providing a seamless recording experience.
Effortless Voice Control: Avoid multitasking while driving with the M500 DashCam's voice control feature. Simply issue voice commands to control your device, whether you want to take a photo or start recording. The dashcam responds instantly, allowing for a hands-free and safer driving experience.
Smooth Connectivity and Easy Access: Connect to the 70mai App via the built-in Wi-Fi and access real-time footage without consuming your phone's data. Through the app, you can adjust recording duration, manage settings, capture photos, and download videos, all within reach.
Loop Recording for Continuous Storage: The M500 DashCam's loop recording ensures you never run out of storage space. As new recordings are captured, older footage is automatically overwritten, providing a continuous recording experience without worrying about memory card capacity.
The 70mai M500 DashCam serves as a powerful and trustworthy companion for every driver, offering state-of-the-art features that prioritize safety and convenience. With its superb image quality, advanced ADAS capabilities, GPS integration, and voice control, this dashcam elevates your driving experience to new levels. Starting at 11,499, the 70mai M500 DashCam is an investment that brings peace of mind on the road.