In today's fast-paced world, having efficient and reliable kitchen appliances is essential for every household. The American Micronic-36 Litre Oven Toaster Griller (AMI-OTG-36LDx-2023 Model) is an excellent addition to your kitchen, offering a combination of advanced features, energy efficiency, and elegant design at an affordable price of Rs. 6900 in India.
Powerful Performance with Six Stainless Steel Heating Elements
Equipped with six stainless steel heating elements (2 x 400W and 4 x 300W), this oven toaster griller delivers 2000W of power for fast and uniform cooking. The efficient heating ensures that your dishes are cooked to perfection every time.
Buy here – https://amzn.to/3CKtLOf
Precise Temperature Control for Perfect Cooking Results
The double thermostat and dual temperature knobs enable precise temperature control up to a maximum of 250°C. This feature allows you to cook a wide variety of dishes, from baking cakes to grilling meats, with ease and precision.
Extended Timer for Enhanced Convenience
With a 120-minute timer, the American Micronic oven toaster griller offers twice the length of most competitors. This extended timer provides flexibility and freedom to cook dishes according to your preferences without constantly monitoring the cooking progress.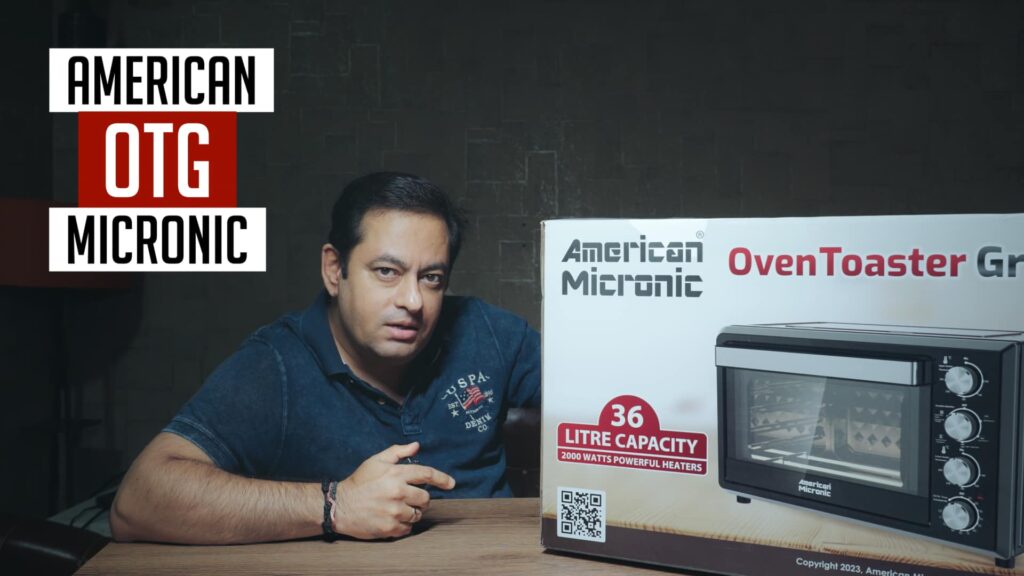 Safety and Energy Efficiency with Toughened Double Glass Door
The rust-free body and toughened double glass door are designed for safety and energy efficiency. The special grid pattern at the rear wall ensures efficient heat dissipation, keeping the appliance cool and safe to touch during operation.
Elegant Design to Complement Your Kitchen
The sleek and modern rust-free body design adds a touch of elegance to your kitchen. Its beautiful appearance will seamlessly blend with your existing kitchen decor while enhancing its overall look.
A Complete Package for All Your Cooking Needs
The American Micronic oven toaster griller comes with all the necessary components for efficient cooking, including a baking tray, crumb tray, rotisserie rod set, rotisserie tong, wire rack, tong, instruction manual, and warranty card. Spare parts are also available for warranty and post-warranty repairs.
An Indian-owned Brand with Global Ambitions
American Micronic is an Indian-owned brand with a global footprint and ambitions to compete with the largest multinationals in the most advanced countries like the USA, Europe, and the Middle East. Their vision is to offer better product quality, service delivery, and value for money, making it a world-class brand of home appliances.
In conclusion, the American Micronic-36 Litre Oven Toaster Griller is a perfect combination of performance, safety, and style that will enhance your cooking experience. Make this versatile and affordable appliance a part of your kitchen today and enjoy delicious meals with ease and precision.