Loony Cloner DJ 3in1: A Game-Changing Wireless Charger and HiFi Speaker Combo. In the world of wireless technology, the Loony Cloner DJ 3in1 stands out as a unique fusion of convenience and entertainment. This innovative device from Loony, an Indian company headquartered in Dharwad, Karnataka, combines a magnetic wireless charger with a HiFi speaker to offer a seamless and immersive experience for tech-savvy users.
Buy here – https://amzn.to/44dK6X0
All-in-One Charging Solution for iOS and Android Devices
The Loony Cloner DJ 3in1 is a certified Qi wireless charging station that caters to both iOS and Android smartphones. It also includes charging capabilities for wireless earphones, ensuring all your devices stay powered up without the need for pesky cables.
Transform Your Desktop into a Mini Theatre
With its unique Flip Theatre Mode, the Loony Cloner DJ 3in1 lets you create a mini theatre on your desktop. Simply place your phone on the wireless charging pad, connect the audio to the wireless speaker, and enjoy your favourite shows and movies hands-free.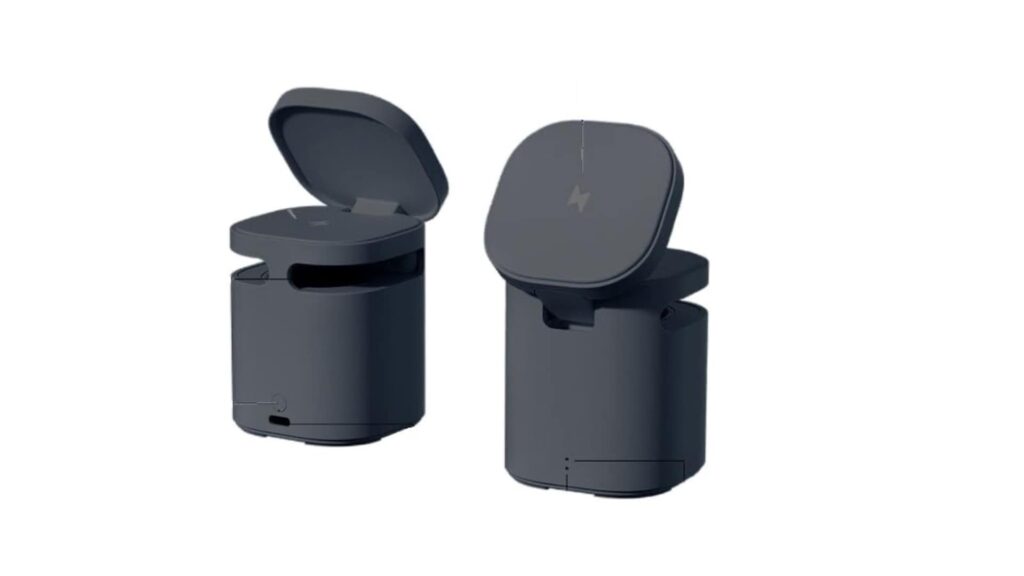 High-Performance Charging and Audio Output
This device doesn't compromise on performance. It delivers a charging capacity of 15W and an audio output of 3W. Whether you're powering up your devices or immersing yourself in high-quality sound, the Loony Cloner DJ 3in1 has you covered.
The Power of Three: Dual Charging Pads and a High Bass Speaker
The Loony Cloner DJ 3in1 features two wireless charging pads and a mini high bass wireless speaker. This 3-in-1 design allows you to charge multiple devices simultaneously while enjoying your favourite tunes.
What's in the Box?
Each Loony Cloner DJ 3in1 comes with a USB-C cable, making it easy to get started right out of the box.
Exceptional Audio Quality
With a woofer size/full-range size of 2.5 inches and a full-range audio crossover, the Loony Cloner DJ 3in1 delivers exceptional sound quality. Whether you're watching a movie or listening to music, you can expect clear, high-fidelity audio.
Priced at just Rs. 1,988, the Loony Cloner DJ 3in1 offers excellent value for money. It's more than just a wireless charger or a speaker; it's a versatile gadget that enhances your desktop experience. Whether you're working, studying, or simply relaxing, this device brings convenience and entertainment together in one sleek package.