In the realm of handheld gimbal stabilizers, the Zhiyun Smooth 5S Combo sets a new benchmark. Bundled with a magnetic fill light, carrying bag, and tripod, this 3-axis gimbal stabilizer for smartphones offers an array of features designed to bring professional-quality videography to your fingertips.
buy here – https://amzn.to/3QDkhwi
Unleash the Power of Light
The Zhiyun Smooth 5S Combo comes equipped with a new fill light on the tilt axis that boasts a peak illuminance of 650 lux, making it three times brighter than its predecessors. Additionally, two magnetic fill lights can be plugged in to achieve an astonishing peak illuminance of 2040 lux. This unbeatable lighting effect enhances your storytelling capabilities, adding depth and clarity to every shot.
Break Boundaries with Orthogonal 3-Axis Structure
The Zhiyun Smooth 5S stands out with its unique orthogonal 3-axis structure, which provides a broader vision and opens up a world of possibilities. The increased space between each axis allows for extreme-angle shooting, enabling you to create limitless cinematic shots with ease.
Enjoy Unbreakable Stabilization
Say goodbye to shaky footage with the Zhiyun Smooth 5S. This gimbal offers exceptional stabilization while preserving the original definition quality of your videos. With this device, you can fully utilize movement and capture the charm of cinema without any burdens.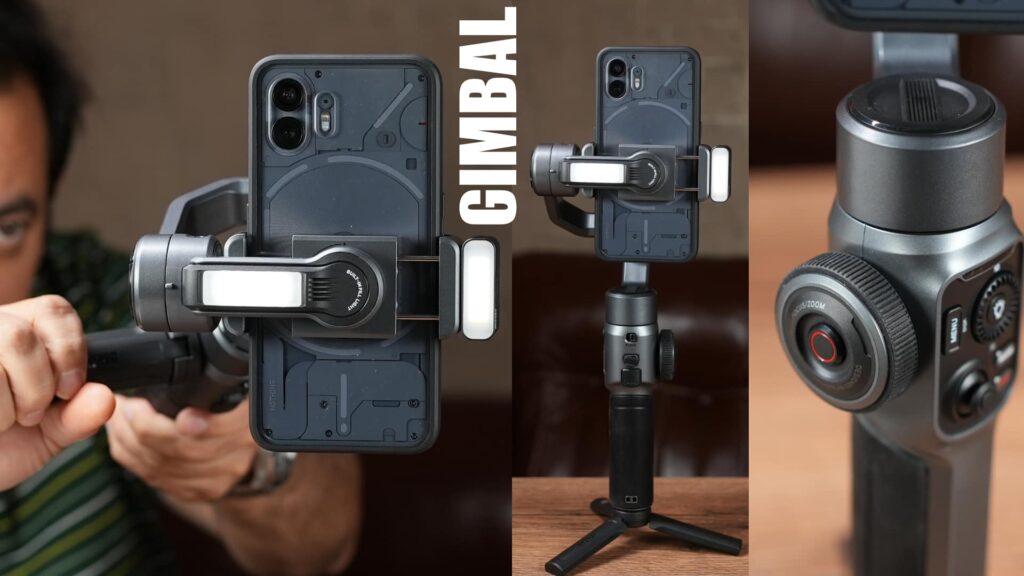 Embrace Smart Follow
The Zhiyun Smooth 5S features SmartFollow, a technology designed to keep your subject in the spotlight. You can remotely control the camera using simple hand gestures, ensuring your subject remains the focus of every shot.
Priced at Rs. 19,600 in India, the Zhiyun Smooth 5S Combo is a worthwhile investment for anyone passionate about videography. Whether you're a professional filmmaker or a hobbyist looking to enhance your video content, this gimbal stabilizer brings cinematic quality within reach, transforming your smartphone into a powerful filmmaking tool.