The AKASO EK7000 offers professional-grade 4K 30fps and 2.7K 30fps video capabilities, along with the ability to click 20MP photos at up to 30 frames per second. This means you can capture incredible photos and videos at four times the resolution of traditional HD cameras, bringing your adventures to life like never before.
Control at Your Fingertips with Wireless Wrist Remote
With the included 2.4G wireless wrist remote control, capturing the perfect shot has never been easier. Whether you're controlling the camera, framing shots, or recording video, all it takes is a simple click. Please note, the remote is not waterproof.
Extended Battery Life for Non-stop Adventure
No adventure is too long for the AKASO EK7000. The camera comes with two rechargeable 1050mAh batteries, each capable of recording up to 90 minutes. With this extended battery life, you can focus on your adventure without worrying about running out of recording time.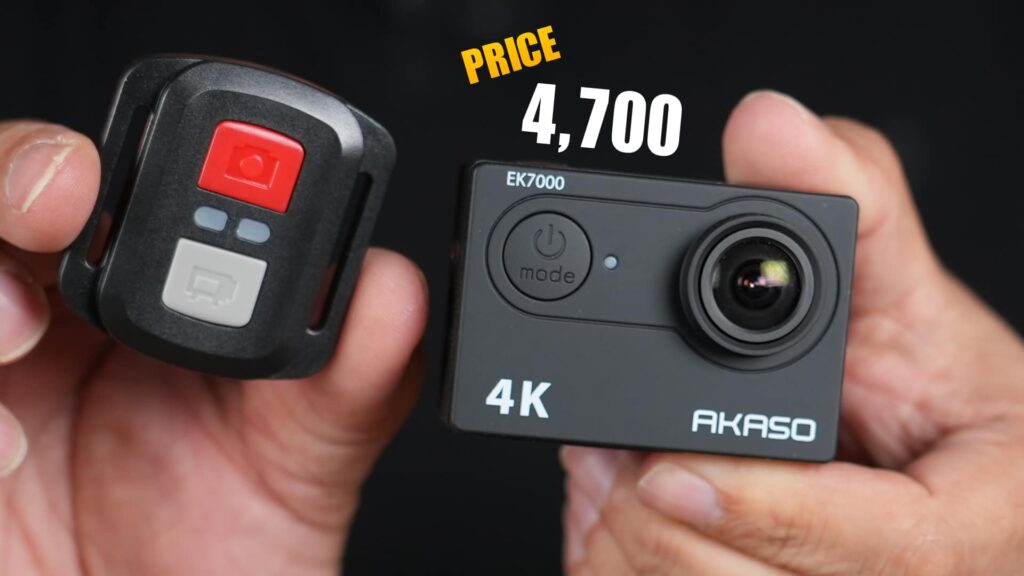 Seamless Connectivity with Built-in Wi-Fi & HDMI
Editing and sharing your adventures is a breeze with the built-in Wi-Fi and HDMI capabilities of the AKASO EK7000 action camera. Simply download the AKASO GO app on your smartphone or tablet and connect with the camera. The Wi-Fi signal ranges up to 10 meters, making it easy to share your action-packed moments in real-time.
Designed for Extreme Environments
The AKASO EK7000 is built to withstand the harshest environments. It comes with a durable waterproof case that allows it to function flawlessly up to 98 feet underwater. With the additional accessories, you can transform the camera for various indoor and outdoor activities, making it your ultimate adventure companion.
In conclusion, the AKASO EK7000 4K Ultra HD Action Camera is more than just a camera; it's a testament to the power of technology and its capacity to immortalize our most thrilling moments. Whether you're an adrenaline junkie or an avid traveller, this camera is your ticket to reliving your adventures in stunning detail.