Samsung has yet again revolutionized the smartphone market with the grand launch of its latest innovation – the Samsung Galaxy Z Flip 5 5G. Packed with cutting-edge technology and boasting a unique design, this foldable masterpiece promises to take your mobile experience to new heights.
What sets the Galaxy Z Flip 5 5G apart is its impressive 6.7″ FHD+ Dynamic AMOLED 2X 120Hz Display, delivering vibrant colors and incredible clarity that truly elevate video streaming, gaming, and browsing to a whole new level of enjoyment.
But wait, there's more! The phone also features a convenient 3.4″ AMOLED outer display, allowing you to effortlessly view notifications, time, and other important information without even having to unfold the phone.
Underneath the sleek exterior, the Samsung Galaxy Z Flip 5 5G is powered by the formidable Snapdragon 8 Gen 2 processor, delivering seamless performance and smooth multitasking, making it your reliable companion for both work and play.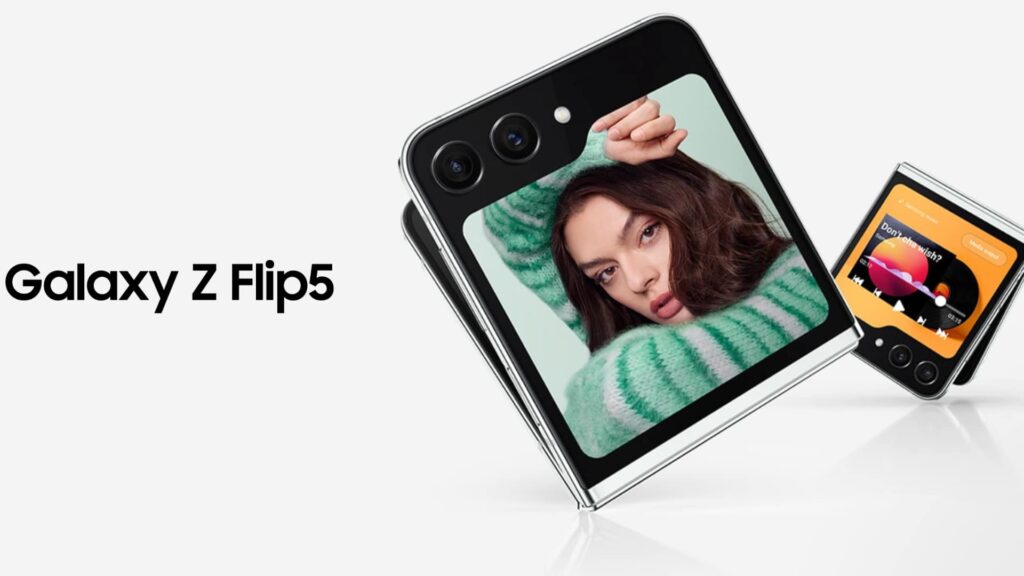 Running on the latest Android 13 One UI 5.1.1, users get to enjoy the most advanced features and enhancements that the Android ecosystem has to offer.
Photography enthusiasts will be pleased with the 12MP OIS + 12MP main camera setup, capturing stunning photos with remarkable stability. For those perfect selfies, the 10MP front camera ensures crystal-clear shots that are sure to be Instagram-worthy.
With a 3700mAh battery and 25W charging capability on this flip phone, the Galaxy Z Flip 5 5G keeps you powered up and connected throughout the day, without any worries.
And, to top it all off, Samsung has equipped the Galaxy Z Flip 5 5G with an impressive IPX8 water resistance rating, ensuring that it can handle unexpected spills or splashes.
In conclusion, the Samsung Galaxy Z Flip 5 5G is truly a game-changer in the world of smartphones. Its foldable design, dynamic displays, powerful performance, and reliable camera capabilities make it a flagship device that is sure to capture the attention of tech enthusiasts and everyday users alike. Get ready to embrace the future of mobile technology with the Samsung Galaxy Z Flip 5 5G!