TECNO is about to revolutionize the smartphone industry with the launch of its POVA 5 Series, which reflects the brand's commitment to innovation. The series promises superior performance, rapid charging, and an innovative feature – the first-ever 3D Texture Arc Interface. This cyber-inspired innovation is set to transform your digital interactions.
The POVA 5 Series from TECNO showcases how design and functionality can be blended seamlessly. The 3D Texture Arc Interface, inspired by the cyber world, merges art and technology to provide an unrivaled user experience. It's not just an interface, but a portal to a digital realm where every notification, call, and music experience becomes a thrilling journey with the new RGB light experience.
Prebook here – https://amzn.to/43PE7r1
The ARC Interface, with its RGB color spectrum, brings colors to life, mirroring the unique passions of each user. The cyber-inspired elements inspire a sense of adventure and exploration, urging users to stay youthful and fully embrace their digital interests.
The crown jewel of the series, the POVA 5 Pro 5G, is a game-changer, offering power, speed, and enhanced features that align with the fast-paced lifestyle of India's dynamic Gen Z. For those who work hard and play harder, the POVA 5 Pro 5G is an ideal ally to fuel their aspirations and keep them at the forefront of life.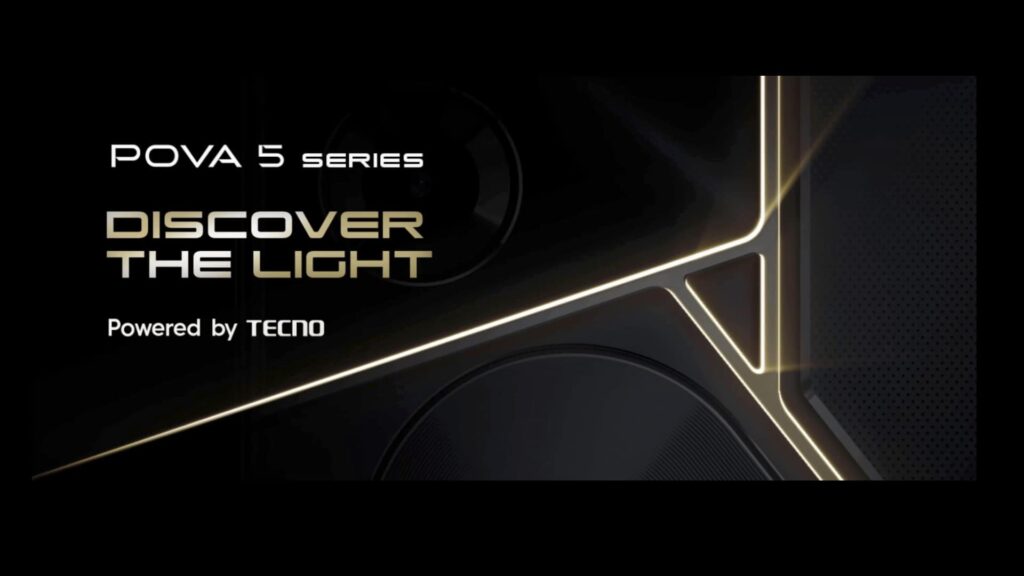 Additionally, the POVA 5 Series ensures that battery shortage is a thing of the past. With the fastest charging technology in its category, you can remain connected and productive all day, effortlessly balancing work and leisure.
The buzz around the POVA 5 Series is escalating, and you won't want to miss out on this digital revolution. Visit Amazon and register now to be among the first to experience the future of smartphones. Stay young, stay passionate – Embrace the digital emotion and let the TECNO POVA 5 Series guide you!