In the ever-evolving world of smartphones, realme's newest addition to its C-Series arsenal, the realme C51, has made an impressive debut. Loaded with advanced features, a jaw-dropping 50MP AI Camera, ultra-fast 33W SUPERVOOC charging, an enormous 5000mAh battery, and an eye-catching design, the realme C51 is poised to transform your smartphone experience. Let's explore what sets this device apart from its competitors.
The realme C51 has burst onto the scene, ready to make waves in the smartphone market. With its remarkable array of features and stylish aesthetics, it's difficult not to be captivated by this latest entrant in the realme C-Series.
50MP AI Camera: Immortalize Moments in Exceptional Detail
A major highlight of the realme C51 is its 50MP AI Camera. Armed with an f/1.8 aperture and a 5P lens, this camera offers high-definition, pixel-dense photos with extraordinary clarity. Whether you're immortalizing stunning landscapes or snapping a selfie, the realme C51's camera will surpass expectations. Moreover, with numerous camera modes like Portrait Mode, Beauty Mode, HDR, and others, you can express your creativity and capture photos in your preferred style.
Rapid Charging and Massive Battery: Power That Lasts
The realme C51 offers the fastest 33W SUPERVOOC charge in its category, ensuring you spend less time tethered to a power source and more time on the move. Combined with a huge 5000mAh battery, this phone delivers formidable battery longevity, with up to 40 days in standby mode and an impressive 37 hours of call time. Say farewell to the fear of running out of battery when you need it most.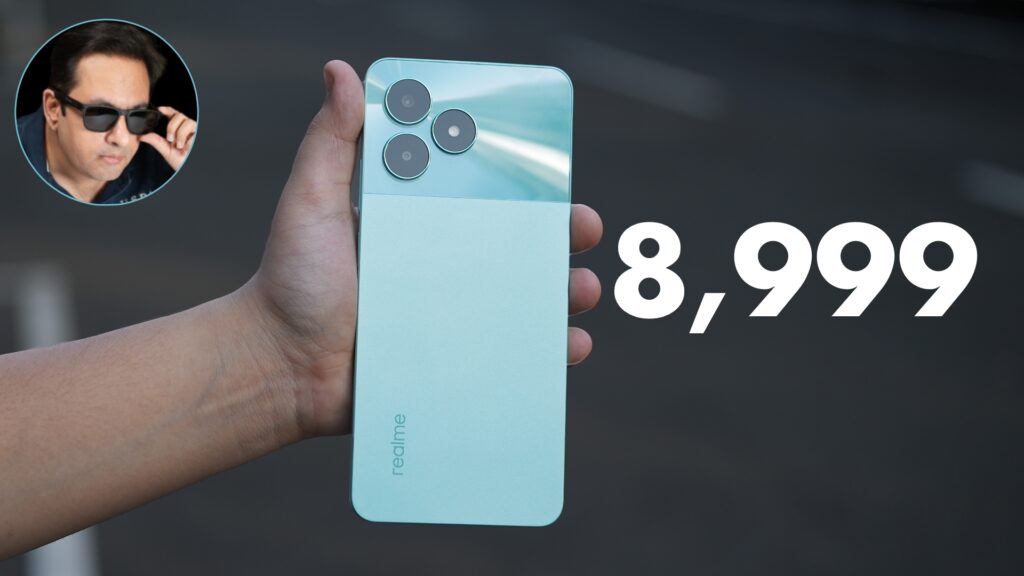 Elegant and Eye-Catching Design: A Feast for the Eyes
With a slender 7.99mm body and a unique sparkling design, the realme C51 is a sight to behold. The right-angle bezel adds a dash of sophistication to its overall appearance. The rear panel displays a smart mix of textures, with radiating beams on the upper part and a matte finish on the lower section. Available in two mesmerizing colors, Mint Green and Carbon Black, the realme C51 is designed to draw attention wherever it goes.
First "Mini Capsule" on a 90Hz Display in Android: An Enveloping Experience
Boasting a 17.13cm (6.74") 90Hz display with a screen-to-body ratio of 90.3%, the realme C51 provides an incredibly immersive visual experience. Furthermore, it debuts Android's first "Mini Capsule," a clever feature that adapts to the display and encircles the mini-dropped front camera. From monitoring battery status, data usage, or keeping track of your daily steps, the Mini Capsule adds a hint of convenience to your smartphone journey.
Robust Octa-Core Processor: Peak Performance
Underneath its sleek exterior, the realme C51 packs a robust octa-core processor with Cortex-A75 and Cortex-A55 cores. With a Mali-G57 GPU and a clock speed of 1.82GHz, this phone offers smooth performance and impressive benchmark results. Whether you're gaming, multitasking, or simply surfing the web, the realme C51 can effortlessly manage it all.
Extra Features: Superior Audio and Swift-Side Fingerprint Sensor
The realme C51 also includes an UltraBoom speaker for a captivating audio experience. Additionally, the swift-side fingerprint sensor ensures secure access to your device with ultra-fast unlocking speeds.
To sum up, the realme C51 is a smartphone that fuses innovation, elegance, and performance in a compact package. With its extraordinary camera, speedy charging, durable battery, and a design that exudes sophistication, it's a device that demands your attention. Keep an eye out for its official launch and prepare to elevate your smartphone experience to uncharted heights with the realme C51.