The realme 11 5G appears to be an impressive addition to the realme Number Series, boasting several standout features that aim to provide users with a compelling mid-range smartphone experience. Let's break down the key features and aspects highlighted in the review.
1. 108MP Camera with 3x In-Sensor Zoom:
The realme 11 5G's camera capabilities seem to be a major selling point. The 108MP camera with built-in 3x in-sensor zoom suggests that users can capture detailed photos with enhanced zoom capabilities. The night image quality improvements through 9-in-1 binning technology and faster focusing due to PDAF are also noteworthy features for improved photography in various scenarios.
2. 67W SUPERVOOC Charge and 5000mAh Battery:
The combination of a 67W SUPERVOOC Charge and a 5000mAh battery offers impressive charging speed and battery life. Being able to charge up to 50% in just 17 minutes and fully charge in 47 minutes is quite remarkable. The advanced charging algorithms and the addition of safety measures indicate realme's commitment to ensuring a safe and efficient charging experience. The listed battery life for various use cases suggests a device that can last through various tasks and activities.
3. 120Hz Dynamic Ultra Smooth Display:
The 120Hz Dynamic Ultra Smooth Display is likely to provide a smooth and responsive user experience. The support for multiple refresh rate stages based on usage scenarios indicates an adaptive approach to enhance both performance and battery life.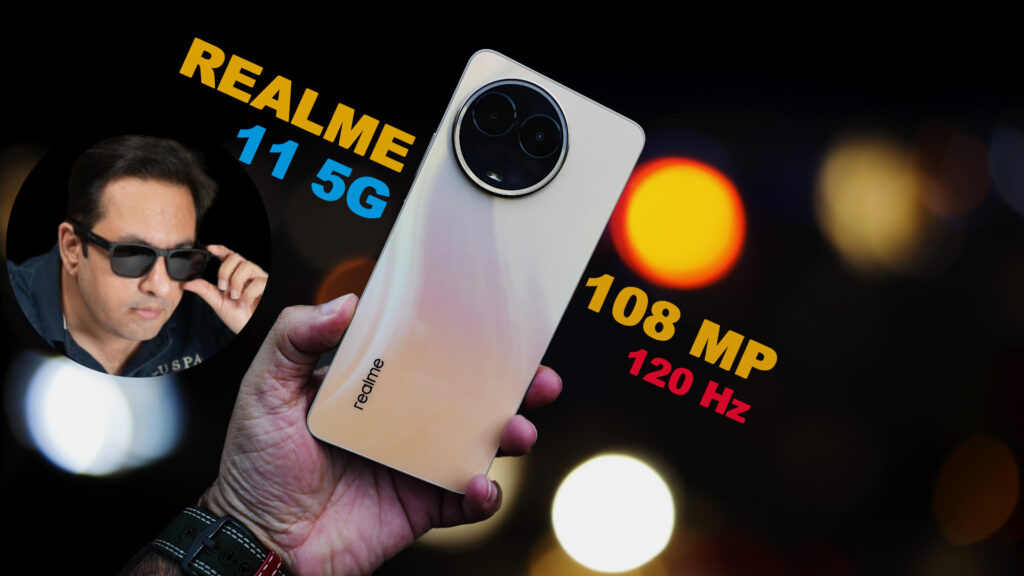 4. Dynamic RAM up to 16GB:
The availability of up to 16GB of dynamic RAM is a positive feature for multitasking and overall performance. This should enable smooth performance, even when using multiple apps simultaneously.
5. Glory Halo Design:
The design of the realme 11 5G seems to emphasize aesthetics, with the Glory Halo Design and S-shaped Light effects contributing to a premium appearance and feel.
6. Powered by Dimensity 6100+ 5G Chipset that does a decent job.
Pricing:
The starting price of Rs. 18,999, however, as with any device, the true value for money would depend on how well these features translate into real-world performance.
Realme 11 5G seems to focus on offering an impressive camera system, rapid charging capabilities, a smooth display, and ample RAM for multitasking. The overall package looks promising for users seeking a mid-range smartphone with high-end features. However, actual performance and user experience will ultimately determine the device's success in the market.