The tech landscape is buzzing with the introduction of the realme 11x 5G, the latest innovation from the well-regarded smartphone brand, realme. The company's newest addition to their realme 11 Series is a testament to their commitment to pioneering technology, with the realme 11x 5G set to revolutionize the smartphone arena with its remarkable features and capabilities.
Redefining Smartphone Photography
The realme 11x 5G is equipped with a robust 64MP AI camera that captures every detail with unmatched clarity. Its unique feature, the 2x in-sensor zoom, ensures high-quality zooming without any loss of detail, thanks to the 16 million pixels at the heart of the 64MP sensor. This, along with the QuickShot/HyperShot Acceleration Engine, elevates shooting speed through parallel processing, intelligent frame-taking, and intention prediction for optimized shots.
The Image Fusion Engine enhances HDR image effects, resulting in sharper and clearer images. The realme 11x 5G also introduces three new camera filters – Tranquil, Crisp, and Cinematic – adding a variety of photographic styles to the Street Photography mode. The DIS Engine improves motion detection and intelligent exposure for an elevated photography experience.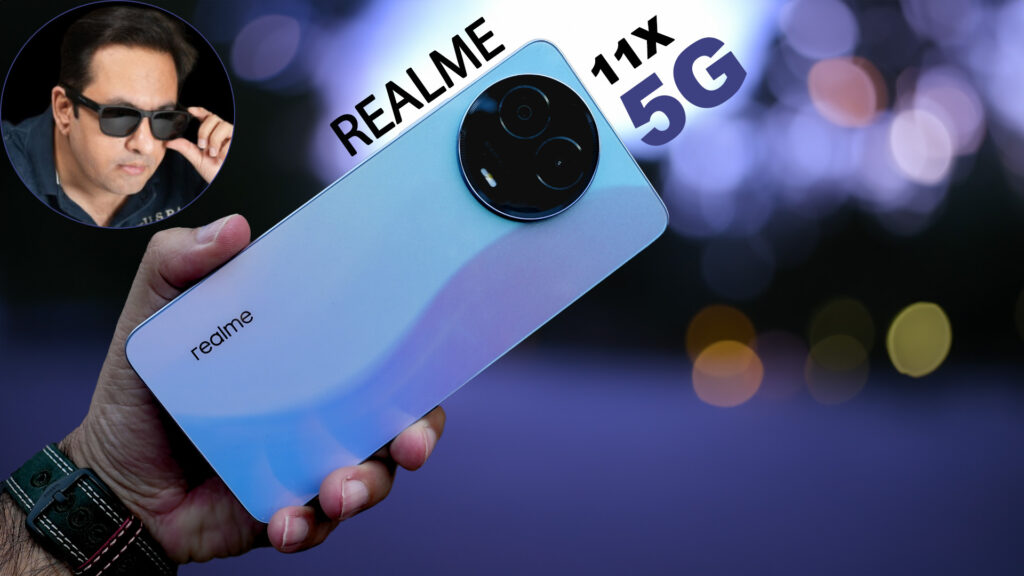 Revolutionary Battery and Charging Technology
The realme 11x 5G comes with a powerful 5000mAh battery, offering impressive longevity for all-day usage. Coupled with the 33W SUPERVOOC Charge, the device charges to 50% in just 29 minutes, reducing charging time significantly. Intelligent algorithms such as the VCVT Intelligent Tuning Algorithm and VFC Trickle Charging Algorithm optimize charging efficiency and minimize energy loss. A comprehensive five-core protection system safeguards against overcharge, over-voltage, over-current, over-temperature, and extreme case scenarios, ensuring both performance and safety.
Sophisticated Design and Form
The realme 11x 5G combines functionality with aesthetics. With an ultra-slim profile of 7.89mm, it merges sleekness with comfort. The S-curve Gradient Design adds a touch of sophistication, inspired by the rare and auspicious Purple Dawn. The right-angle bezel design not only enhances grip but also reflects the device's unique personality and the boldness of its users.
Superior 5G Power and Performance
realme 11x 5G, empowered by the MediaTek Dimensity 6100+ 5G Chipset, delivers exceptional performance with an 8-core 64-bit architecture. Its 5G capabilities are further enhanced by innovative features like 5G Low Power Smart Hotspot Technology, Smart 5G network switching, and the New E-game Network, contributing to smoother, more efficient connectivity. The device's dynamic ultra-smooth display, featuring a 120Hz refresh rate and intelligent Dynamic Refresh Rate technology, guarantees a seamless visual experience.
Enhancing Everyday Usage
In response to modern user demands, the realme 11x 5G offers dynamic RAM options of up to 16GB, enabling seamless app switching, multitasking ease, and consistent smooth performance in daily activities.
The realme 11x 5G stands as a testament to innovation in the smartphone world, pushing the boundaries of what's possible. With its advanced camera technology, impressive battery life, elegant design, and powerful performance, 11x 5G is poised to become the Ultimate 5G Game Changer that redefines standards in its segment.
Price starts from Rs. 14,999.