The OnePlus Nord CE family has a reputation for taking the quintessential OnePlus experience and amplifying it. The OnePlus Nord CE3 5G stands out, delivering a performance that is unmatched in its price bracket.
Power-Packed Processor
OnePlus' successful collaboration with Qualcomm continues with the OnePlus Nord CE3 5G, which is powered by the formidable Snapdragon 782G processor. With its eight cores operating at a clock speed of up to 2.7GHz, this chipset offers up to a 5% boost in CPU performance and up to a 10% increase in GPU performance compared to its predecessors. This results in seamless connectivity and extraordinary performance while effectively managing power consumption.
High-End RAM Offering
The OnePlus Nord CE3 5G packs up to 12GB of RAM, a feature not commonly found in its price segment. This generous RAM allocation ensures a swift and smooth user experience, facilitating enhanced multitasking and rapid load times for high-end games and file transfers.
The Debut of RAM-Vita
The OnePlus Nord CE3 5G introduces RAM-Vita technology to the OnePlus Nord Core Edition lineup. This OnePlus-developed technology allows users to keep up to 24 apps open concurrently and compress background apps to free up RAM, thereby boosting the phone's multitasking capabilities.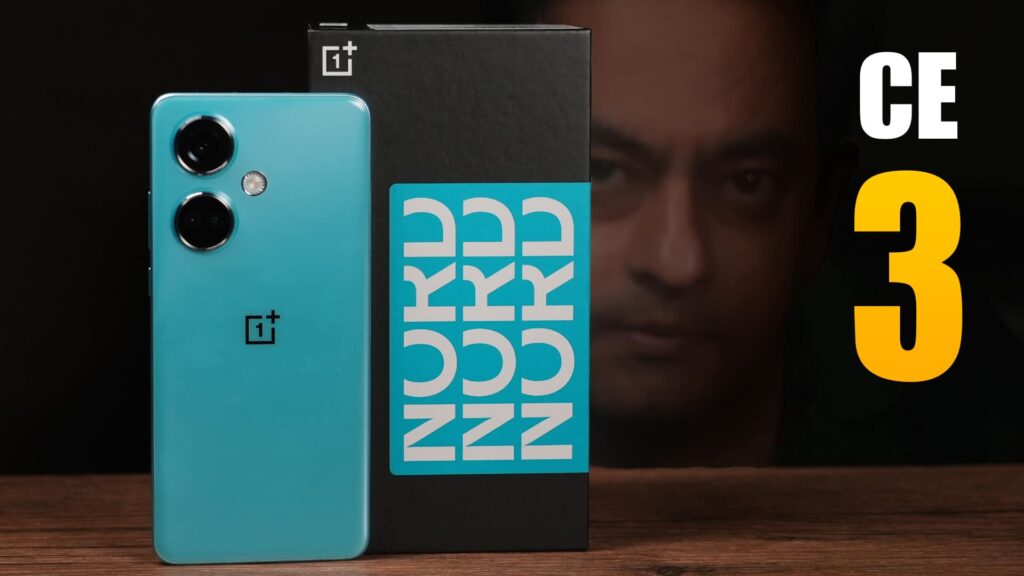 Ultra-Fast Storage Experience
The OnePlus Nord CE3 5G comes equipped with UFS3.1 storage, delivering read speeds twice as fast as UFS 2.2. This translates to quicker loading times for high-end games and instantaneous file transfers, ensuring a fluid user experience.
Keeping Cool Under Intense Usage
Complementing its powerful chipset and memory, the OnePlus Nord CE3 5G features an advanced cooling system typically found in flagship devices. Its efficient graphite and large vapor cooling chamber keep the device cool, even under heavy usage.
Impressive Battery Life with Rapid Charging
The OnePlus Nord CE3 5G houses a sturdy 5000mAh battery, providing extended usage times. Coupled with the 80W SUPERVOOC fast charging technology, the phone can charge from 1% to 61% in just 15 minutes, eliminating long overnight charging periods.
Preserving Battery Health
Utilizing OnePlus's Battery Health Engine technology, the Oneplus Nord CE3 5G's battery retains 80% of its original capacity even after 1,600 charging cycles. This ensures the device's efficiency and reliability over time.
Superior Camera Capabilities
The OnePlus Nord CE3 5G sports an impressive camera setup, featuring the same primary camera sensor as the latest OnePlus flagship, the OnePlus 11. The 50-megapixel Sony IMX890 sensor's larger size captures more light, resulting in sharper and clearer images, particularly in low-light conditions. The camera also includes Optical Image Stabilization (OIS) to minimize motion blur in photos and videos.
TurboRAW for Night Photography
OnePlus debuts its TurboRAW technology with the Nord CE3 5G, allowing users to take stunning night-time photos. By capturing multiple RAW photos at varying exposure levels and utilizing AI technology to eliminate noise, TurboRAW delivers detailed and bright night shots.
Diverse Photography Options
In addition to the main camera, the OnePlus Nord CE3 5G features an 8-megapixel ultra-wide camera for capturing panoramic landscape shots and a 2-megapixel macro sensor for detailed close-up photography.
Exceptional Display and Design
The OnePlus Nord CE3 5G impresses with a 6.7-inch 120Hz Fluid AMOLED display with high resolution, offering an immersive visual experience. Its elegant design, minimal bezels, and dual stainless steel camera surrounds enhance the phone's premium aesthetics.
Immersive Audio and Haptic Feedback
With dual stereo speakers, Dolby Atmos support, and an X-axis linear vibration motor, the OnePlus Nord CE3 5G promises an excellent audio experience and responsive haptic feedback.
Distinct OnePlus Features
OxygenOS 13.1 introduces a new design inspired by nature, improved power consumption, and faster app installation. Furthermore, the OnePlus Nord CE3 5G will receive two major Android updates and three years of security updates, ensuring its performance remains top-notch for years.
The OnePlus Nord CE3 5G is a potent and balanced smartphone that excels in performance, camera capabilities, design, and software longevity. It impresses with its high-end features and affordable price, making it an appealing choice for users seeking a premium smartphone experience without the hefty price tag.