A portable speaker that can transform any space into an epic party, yes right this is the iGear Spectrum. This powerful Bluetooth speaker offers 360-degree surround sound for an immersive audio experience that's sure to get everyone up on their feet. But that's not all – with its stunning 180-degree LED light show, this device creates an unforgettable visual spectacle that will surely take your party to new heights.
With its TWS technology, you can quickly pair two speakers together for even bigger sound – perfect for larger events and parties. And with an impressive 15 hours of playtime, you don't have to worry about recharging throughout the night.
The iGear Spectrum isn't just for parties – its portable design makes it perfect for all your outdoor adventures, from backyard barbecues to camping trips. Plus, with its straightforward interface, you can start enjoying great sound and gorgeous LED lights right away.
Don't settle for a dull speaker at your next event – upgrade to the iGear Spectrum and take your party to new heights.
Discover the Spectrum Bluetooth Speaker at an unbeatable discounted price of Rs 6,750 (original price: Rs 7,500). With 24W of power and 180-degree pulsating light display for stunning visuals in any setting – whether hosting a backyard barbecue or dancing with friends – the Spectrum Bluetooth Speaker is sure to add the finishing touch to your entertainment setup.
The Spectrum Mini Bluetooth Speaker is a powerful and compact device that packs an impressive punch. With 15 watts of power, it delivers 360-degree surround sound with extra bass for a truly immersive audio experience. Plus, with 180 degree pulsating light and 9 different lighting modes to set the mood at any occasion – be it hosting a party, camping with friends, or simply relaxing at home – the Spectrum Mini is perfect for great sound and beautiful lighting in one convenient package! Get your hands on this incredible speaker today to experience incredible sound and light in one compact package!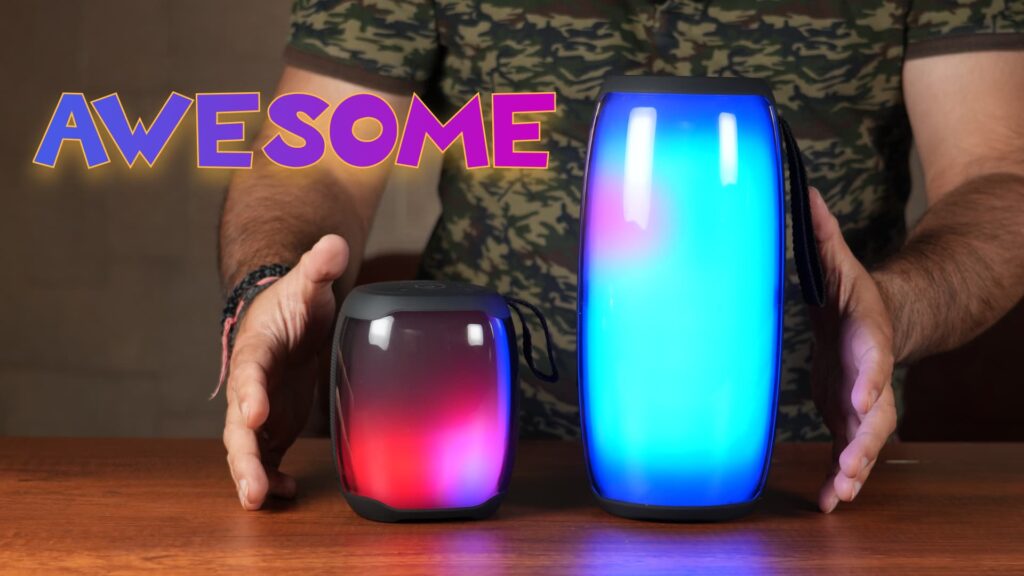 iGear offers a selection of portable Bluetooth speakers ideal for music enthusiasts on-the-go. Their popular models, the iGear Spectrum and Spectrum Mini, boast immersive 360-degree sound with stunning LED light shows to create an inviting party atmosphere. These speakers are lightweight and portable, making them easy to take with you wherever life takes you. If you're searching for the best portable speaker of 2023, iGear Bluetooth Speaker range should definitely be on your list.
Their products have received glowing reviews and are renowned for providing high-quality sound in a compact package. Whether you need wireless portable speaker or Bluetooth portable speaker, iGear has something to fit your needs perfectly.
Buy here – https://amzn.to/3MAAUqA
and