Looking for a smartwatch that not only looks great, but also boasts impressive features? Look no further than the Fire-Boltt Collide Smartwatch. Featuring an 1.32″ display with 360*360 pixel retina-level high resolution and fully touch screen functionality, plus it is coated with nano oil proof coating to prevent fingerprint stains so you can operate the device smoothly. Plus, with such an expansive display, reading messages and notifications won't put strain on your eyes!
One of the standout features of the Fire-Boltt Collide Smartwatch is its 2-in-1 Bluetooth call chip powered by RealTek 8763EW platforms, providing improved power efficiency with longer standby times. When your phone can't be used, a tap on the watch can either answer or cancel a phone call – perfect for users who are constantly on-the-go!
The Fire-Boltt Collide Smartwatch also features a dedicated rotary button that enables users to quickly access multiple exquisite watch dial themes designed specifically for this watch's striking design. An extensive online dial design database will be updated regularly with new designs, so you can spice up your daily routine with a fresh new look every day.
Another impressive feature of the Fire-Boltt Collide Smartwatch is its advanced AI algorithms, always ready to take your commands and execute them. Double-tap to activate the voice assistant and ask any question or command with just your voice – making it convenient to use your watch hands-free.
The Fire-Boltt Collide Smartwatch boasts a stylish design, boasting a high-gloss texture inner ring combined with an aerospace aluminum matte outer ring to form the frame of the watch. The dial is integrally formed through multiple processes, while adding to it is a fashionable silicone strap in an eye-catching color design – giving off punk aesthetics to users.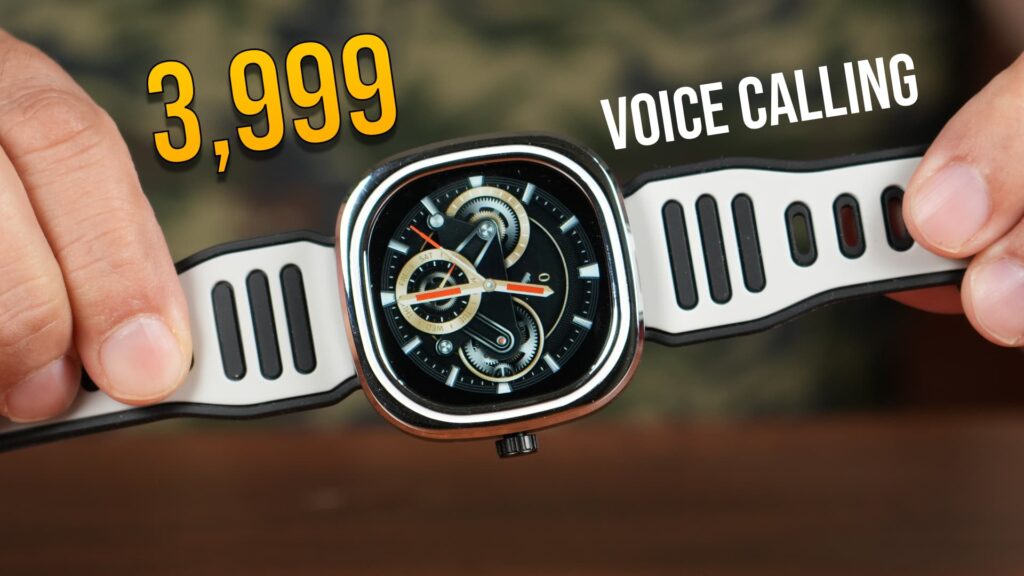 For sports enthusiasts, the Fire-Boltt Collide Smartwatch offers 70 modes such as cross-country running, mountaineering, alpine skiing and football. Additionally, you can track 24-hour heart rate with its VP60 sensor – a smarter and more accurate heart rate sensor that records both static and dynamic heart rates throughout the day. Furthermore, you can monitor blood oxygen levels instantly for improved health maintenance.
Overall, the Fire-Boltt Collide Smartwatch offers an excellent combination of style and functionality. With its impressive features and attractive design, it's a smartwatch worth considering for those who want to stay connected while staying healthy.