Fire-Boltt, an established Indian smart wearable brand, has unveiled the Pristine: their first-ever women's LUXE edition smartwatch. Combining beauty and intelligence, this device helps women stay connected and healthy with its sophisticated round-screen display, shell-printed stainless steel bezel, and integrated back shell. Now available on Flipkart for INR 2999 onwards, Pristine makes a perfect fashion accessory for fashionistas everywhere!
The Fire-Boltt Pristine boasts a slim line-like silhouette with 43mm dial configuration, 3D curved glass, and variety of straps in Silicon and Ceramic. Silicon comes in pink, silver, gold; while Ceramic comes in pearl-white color with gold dial. Beyond its impressive visuals, the Pristine also packs plenty of functionality into its features like smart Bluetooth calling, 60 exclusive sports modes, remote camera control, and more.
The Fire-Boltt Pristine comes equipped with its signature health suite, which allows users to monitor their heart rate, SpO2 level, menstrual cycle and sleep cycle on-the-go. Plus it boasts two types of menu layouts and an array of elegant watch faces to match any outfit or mood. Plus you get remote camera control, 210 mAh long battery life for extended usage, smart notifications with sedentary reminders – making this smartwatch truly complete in every aspect.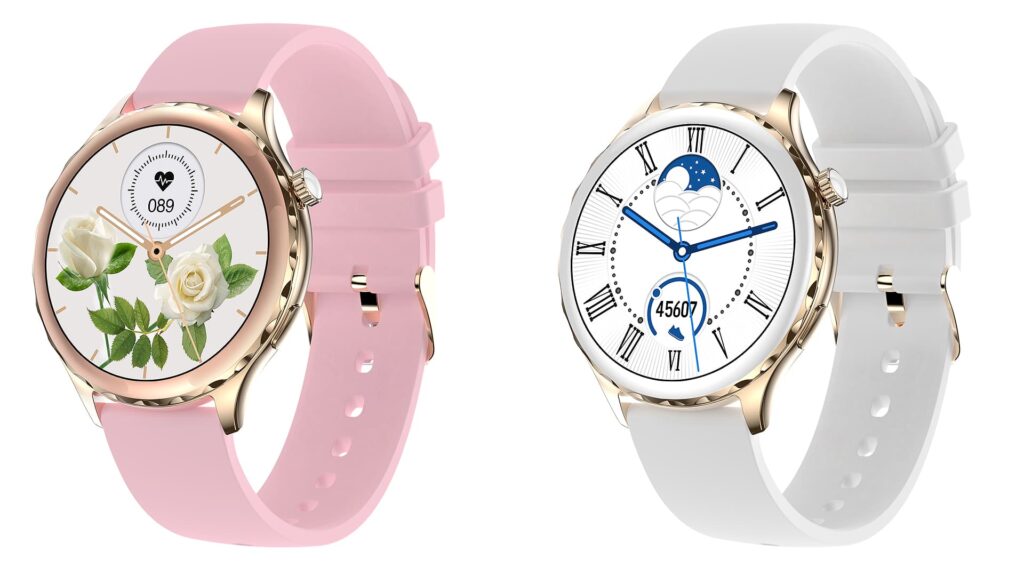 Aayushi Kishore and Arnav Kishore, Co-Founders of Fire-Boltt, expressed their excitement to launch their first-ever women's LUXE edition smartwatch with precision and artistry. We are sure Pristine will delight our female customers while fulfilling both fitness and fashion needs."
In conclusion, the Fire-Boltt Pristine is an exquisite combination of beauty and intelligence. With its exquisite design, cutting-edge features, and health monitoring suite, this accessory will soon become essential for women who want to stay connected, healthy, and stylish at the same time.