Estimated reading time: 2 minutes
The iGear Galaxy 10W Bluetooth Speaker is the perfect addition to any music lover's collection. This powerful speaker delivers high-quality sound that fills the room, making it ideal for parties, outdoor gatherings, or simply relaxing at home.
The 360-degree lights of the iGear Galaxy speaker create a mesmerizing visual experience. The lights dance and change color to the beat of your music, adding an extra layer of fun and excitement to your listening experience. This feature is perfect for parties, events, or just setting the mood.
With 10 hours of playtime, the iGear Galaxy speaker is perfect for extended listening sessions. The long-lasting battery life allows you to keep the music going all day or night without interruption. This makes it an excellent choice for outdoor adventures, road trips, or just lounging at home.
The TWS function of the iGear Galaxy speaker enables you to easily pair two speakers for a stereo sound experience. This feature enhances audio quality and creates a wider soundstage by connecting the speakers wirelessly. It's perfect for larger rooms or outdoor settings, creating a more immersive listening experience.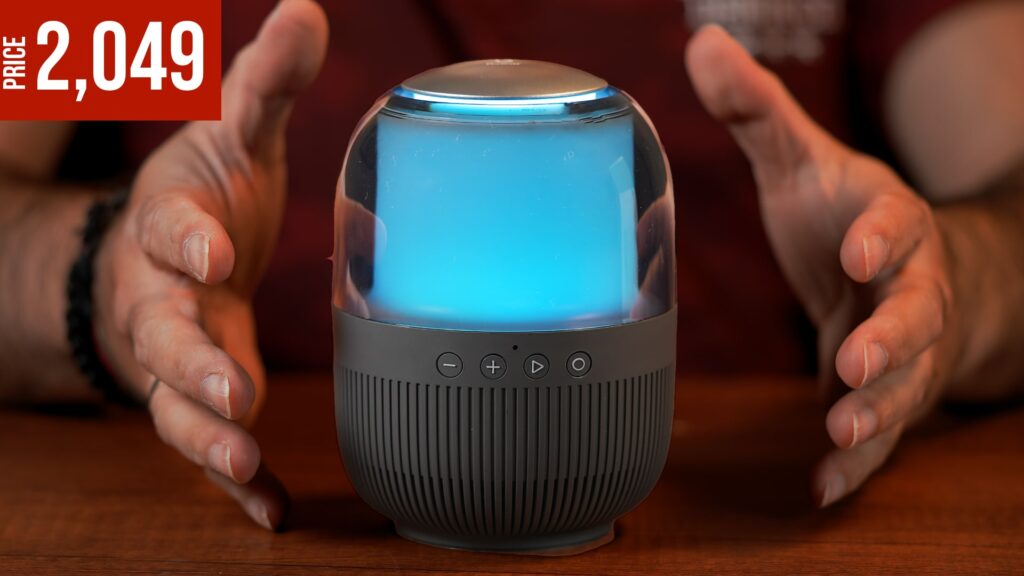 The speaker also comes with seven color options and four light modes, enabling you to set the mood for any occasion. Whether you're hosting a party, relaxing at home, or enjoying a movie night, the iGear Galaxy speaker's customizable lights will add a unique touch to your experience.
The iGear Galaxy speaker features Bluetooth 5.3 connectivity, allowing for seamless wireless audio streaming from your favorite devices. The stable and strong connection eliminates lag and interruptions, providing a smoother and more enjoyable listening experience. It's perfect for connecting to smartphones, tablets, laptops, and more.
At a price of Rs. 2,049, the iGear Galaxy 10W Bluetooth Speaker is an excellent choice for anyone looking for high-quality sound, mesmerizing visuals, and a customizable listening experience.
Buy here – Rs. 2,049 – https://amzn.to/3J1ebQZ