In today's fast-paced world, sound quality is often compromised due to the convenience of portable audio devices. However, the boAt Aavante Bar 480 Bluetooth Soundbar aims to change that. With its 10W RMS Signature Sound, 2.0 Channel design, 7 hours of playback time, and TWS feature, this soundbar is poised to take your audio experience to the next level.
Buy here for Rs. 1,399 – https://www.boat-lifestyle.com/products/aavante-bar-480-10w-bluetooth-soundbar
Signature Sound Quality:
The boAt Aavante Bar 480 is equipped with a 2.0 Channel system, delivering a total output power of 10W. This means that you can enjoy crystal-clear sound with the signature quality that boAt is known for. Whether you're watching movies, playing games, or listening to your favorite music, this soundbar ensures an immersive audio experience.
Impressive Specifications:
This Bluetooth soundbar boasts a compact and lightweight design with a net weight of just 650 grams, making it incredibly portable and easy to install. The 2-inch * 2 driver size enhances the sound quality, providing rich bass and clear treble. The frequency range of 50Hz to 16KHz ensures that you can enjoy a wide range of audio with depth and clarity.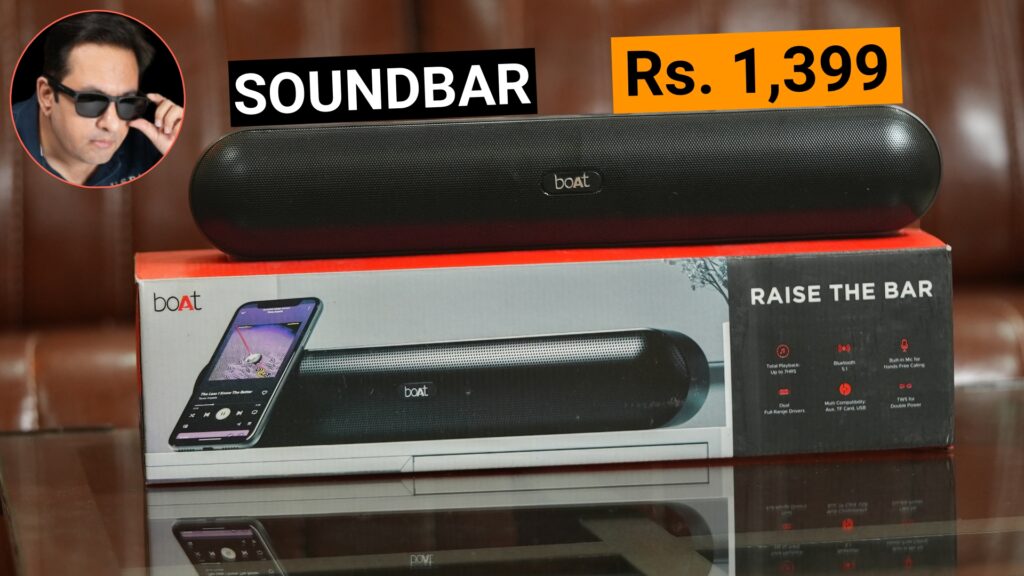 Multiple Connectivity Options:
One of the standout features of the boAt Aavante Bar 480 is its versatility when it comes to connectivity. You can connect your devices via Bluetooth, AUX, or USB, making it compatible with a wide range of audio sources. Whether you want to stream music from your smartphone, watch movies on your TV, or connect to your laptop, this soundbar has you covered.
TWS (True Wireless Stereo) Feature:
The True Wireless Stereo (TWS) feature is a game-changer. It allows you to connect two boAt Aavante Bar 480 soundbars wirelessly, creating a stereo surround sound experience that will fill your room with audio bliss. This feature enhances the depth and spatiality of the sound, making it perfect for parties or when you want to enjoy a cinematic experience at home.
Long Playback Time:
With a built-in rechargeable battery, the boAt Aavante Bar 480 ensures that your entertainment doesn't get interrupted. Enjoy up to 7 hours of playback time on a single charge, making it perfect for extended listening sessions without the need for frequent recharging.
Affordable Price:
Despite its impressive features and specifications, the boAt Aavante Bar 480 comes at a budget-friendly price of just ₹1,399, making it accessible to a wide range of consumers. You don't have to break the bank to elevate your audio experience.
Conclusion:
The boAt Aavante Bar 480 Bluetooth Soundbar is a powerhouse of sound quality, versatility, and affordability. With its 10W RMS Signature Sound, multiple connectivity options, TWS feature, and long playback time, it's a compelling choice for anyone looking to enhance their audio experience at home. So, if you're seeking an affordable solution to transform your entertainment setup, the boAt Aavante Bar 480 is an excellent option that won't disappoint.
Checkout the new song by boAt which is the First AI-powered music video