Estimated reading time: 3 minutes
BenQ, the top DLP projector brand in India with a market share of 32% in 2022, according to the Futuresource Consulting Report, has launched the LH730, the world's first high-brightness 4LED projector. This 4000 ANSI lumens 4LED light source projector, equipped with an additional LED, provides an 8-12% increase in brightness compared to a 3LED light source projector.
The green LED diode enhances color saturation, increasing the perceived brightness of the projected image by a factor of 1.5x~2.4x, resulting in a high perceived brightness of ~6000-7000 ANSI Lumens by the naked human eye.
The LH730 also boasts high color saturation of 98% Rec. 709, making it suitable for large meeting rooms, conference rooms, lecture halls, and the hospitality industry. BenQ's Managing Director for South Asia, Mr. Rajeev Singh, expressed his pride in the company's No.1 DLP Projector Brand in India position and its YOY business growth of 44%. He highlighted BenQ's investment in research and development, which led to the LH730, shifting from traditional lamp-based projection solutions to an LED-based projection solution. BenQ plans to transition to solid-state light sources (LED & Laser) for projectors in the next two years.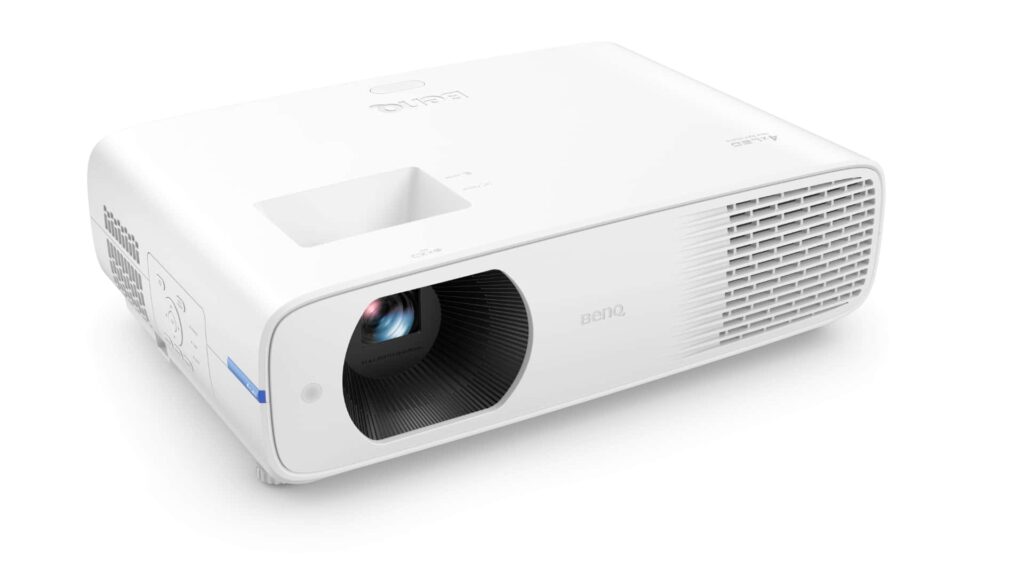 The LED light source of the LH730 reduces total cost of ownership for customers by providing up to 30,000 hours of light source life, eliminating the need for lamp replacement, and having lower power consumption than a lamp or laser light source-based projector. The LH730's DLP Technology offers superior contrast levels of 500,000:1, providing deep blacks, vivid colors, and fine subtle details. The LH730 is also compatible with 4K HDR/HLG content through its HDMI 2.0 ports.
Wireless scalability enables enhanced flexibility, allowing users to present content wirelessly from any mobile device. Additionally, the LH730 is compatible with BenQ's EZCast Wireless Dongle, enabling users to project Full HD multimedia content wirelessly from up to four devices at a time, supporting AirPlay, Chromecast, and Miracast protocols.
The LH730 also offers installation flexibility with two-dimensional keystone correction, a 1.2x Zoom Ratio, and corner fit. Users can digitally shrink and shift to fine-tune the screen size and align the projection according to their desired frame. The LH730 is also compatible with control systems such as PJ-Link, Creston, AMX, and Control 4, making integration into any existing corporate network infrastructure easy.
BenQ provides industry-leading 3 years of onsite warranty on the projector and 3 years or 5000 hours warranty on the LED light source, whichever is earlier.