Introducing the Wanbo T2 Max, a revolutionary projector that takes brightness to new levels. With an astonishing 80% increase in brightness compared to its predecessor, this device is perfect for all your visual needs. The T2 Max boasts a remarkable 450 ANSI lumens, complemented by HDR10 decoding technology. This combination produces vibrant colors and stunning visuals that breathe life into your viewing experience.
Buy here check for offers – https://amzn.to/3OhLFhZ
The Wanbo T2 Max isn't just about delivering excellent image quality; it's also about making the user experience as seamless as possible. Say goodbye to the tedious task of manual adjustments. The T2 Max comes equipped with an auto-focus and auto-keystone system. Whether you're projecting at an oblique angle or accidentally bump the projector, the image remains sharp automatically. This feature not only saves time on setup but also reduces eye strain, increasing your productivity.
When it comes to connectivity, the T2 Max is a game-changer. It utilizes industry-leading WiFi technology, ensuring fast and stable transmission for a non-disruptive viewing and gaming experience. Plus, the device doubles as a high-quality Bluetooth speaker and can connect to other Bluetooth speakers for an immersive audio experience.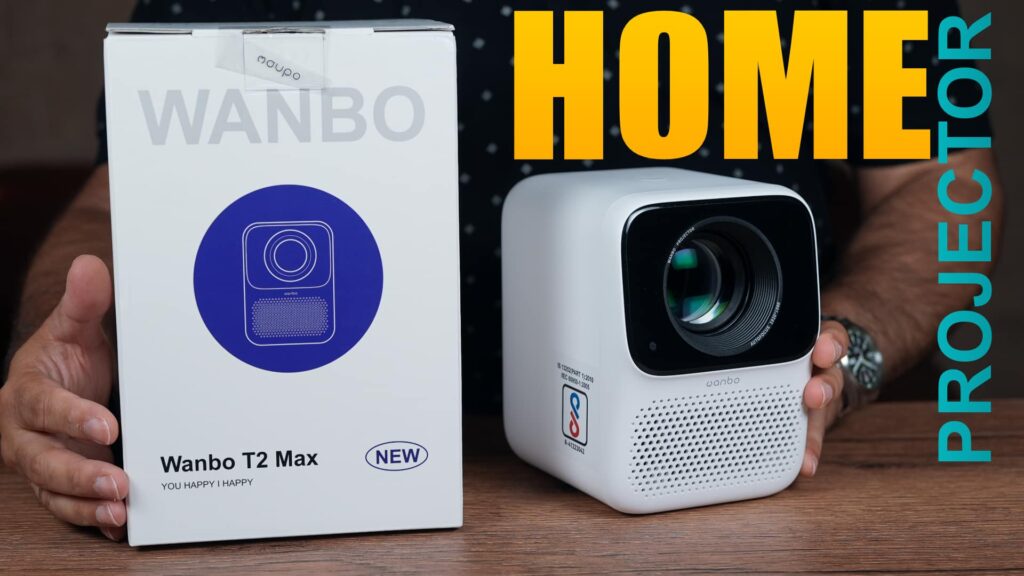 Despite its powerful features, the T2 Max is incredibly compact and portable. Weighing just 1.1 Kg, it's as light as carrying two bottles of coke. This lightweight design makes it easy to transport for outdoor movie nights, presentations, or any other entertainment needs.
The T2 Max also promises longevity with its incredible 20,000+ hours lamp life. To top it all off, Wanbo provides a 1-year warranty and lifelong professional support for the T2 Max. So, should you encounter any issues, help is just a call away.
Experience the next level of projectors with the Wanbo T2 Max, available now for just Rs. 18,990. Unleash the power of vibrant, lifelike visuals, and unparalleled convenience today.