Xiaomi's Redmi Fire TV, which runs on Amazon's Fire OS version 7 software, is all set to launch in India on March 14, 2023. This is the first Xiaomi/Redmi TV to use Amazon's Fire OS software, making it an interesting addition to India's niche product category of Fire OS-based smart TVs.
The Redmi Smart Fire TV will support Airplay and Miracast casting technologies, as well as Dual-Band Wi-Fi and Bluetooth 5.0. At present, Xiaomi has not revealed details such as the screen size and speaker setup, but it is expected to reveal more details in the days leading up to the launch.
Xiaomi has started teasing the features, design, and specifications of the Redmi Smart Fire TV, which is said to have a metallic bezel-less screen and an immersive audio experience. The remote is also expected to be different from other Xiaomi and Redmi TVs and will resemble Amazon's Fire TV remote with Alexa. The Redmi Smart Fire TV is expected to have Fire OS 7 as the only interface available, which means that there will be no PatchWall or Android TV.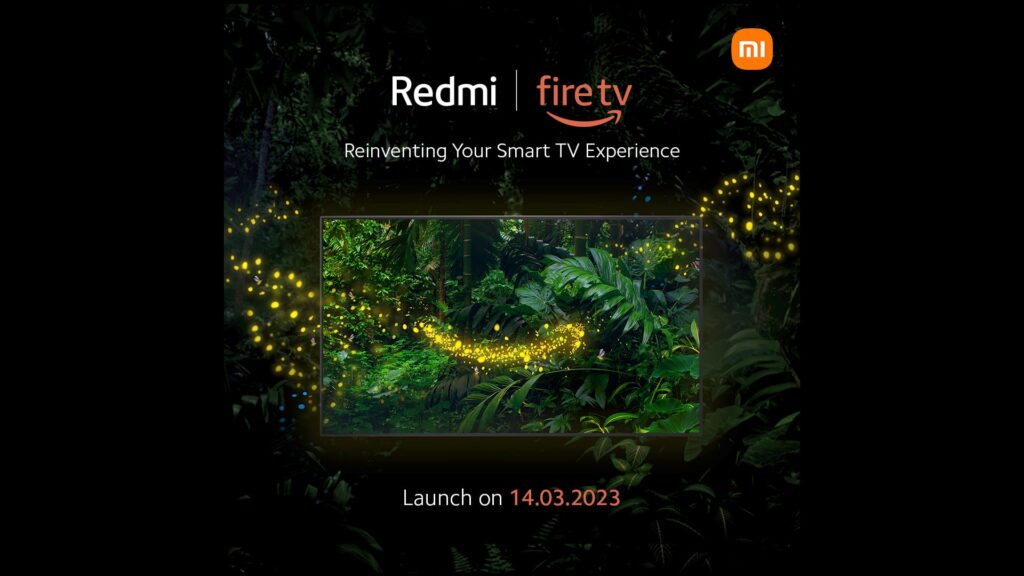 The launch of the Redmi Smart Fire TV comes soon after the launch of the Xiaomi TV Stick 4K, which directly competes with the Amazon Fire TV Stick 4K. The Redmi Smart Fire TV will be sold on Amazon and Xiaomi's mi.com. Xiaomi is celebrating five years of its smart TVs in India this year, and more information about the Redmi Smart Fire TV is expected soon.