AmazonBasics if you search these words on Amazon you will find list of products that are from Amazon brand, interestingly there are two new products the TV's AmazonBasics 127cm (50 inch) Fire TV Edition 4K Ultra HD Smart LED TV and AmazonBasics 139cm (55 inch) Fire TV Edition 4K Ultra HD Smart LED TV. 
Price is pretty good at Rs. 34,999 for 55 inch and Rs. 29,999 for the 50 inch variant. What makes these TV unique is that it comes with Fire TV feature built in. If you may recall Amazon Fire TV stick dongle is available on Amazon, you can connect the same to any TV with HDMI support and play Amazon prime and other apps like Netflix, Disney+ Hotstar etc, and yes Youtube too. 
You call the Amazon TV as the Amazon Fire TV, I personally love the Fire TV interface. As for the specs the 50 inch TV comes with Fire TV OS, supports 4K resolution, quad core powered and comes with Alexa built in.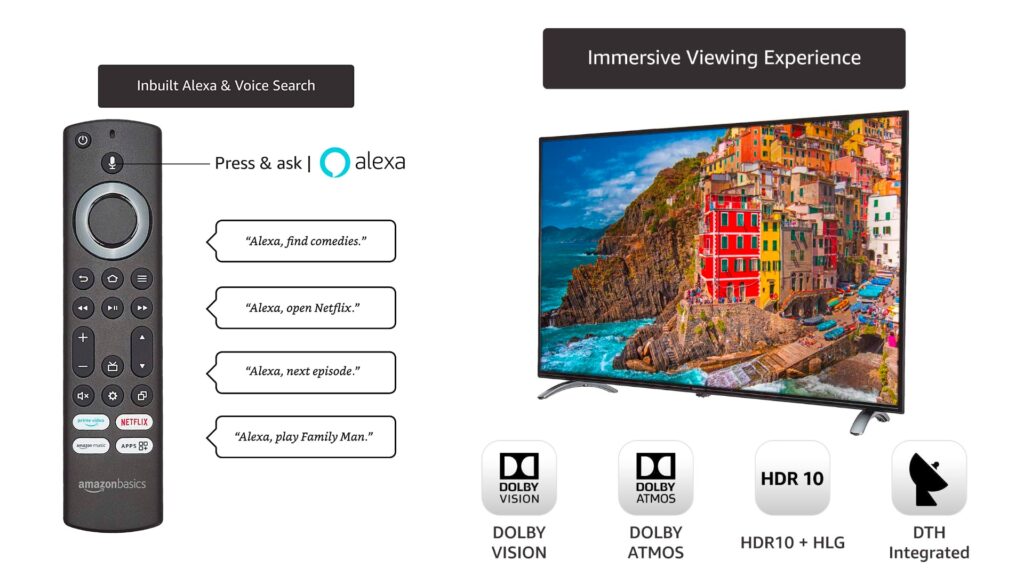 The 55 inch TV is also with 4K resolution, HDR 10 + HLG support, Dolby vision, Dolby ATMOS, quad core powered, also powered by Fire TV OS, built in Alexa support. Installation is free. 
Check the TV's here on Amazon – https://amzn.to/2KJnQSh