Tattoos have always been a popular form of self-expression, allowing individuals to adorn their bodies with meaningful symbols or artistic designs. However, the permanence and pain associated with traditional tattooing methods often deter many from indulging in this form of body art. Enter Prinker M, the world's first mobile digital temporary tattoo device that is set to revolutionize the tattoo industry.
Order here – https://prinker.in/index.php?route=product/product&product_id=126
A Pain-Free Tattoo Experience
Prinker M offers a unique solution for those who love tattoos but are apprehensive about the pain and commitment involved. Operating as a cosmetic tattoo printer, this innovative device creates temporary tattoos that are not only water-resistant but can also be easily washed off with soap. This means you can enjoy the thrill of having a tattoo without worrying about its permanence or the potential discomfort of getting inked.
Sleek Design and User-Friendly Interface
The Prinker M boasts a sleek, all-black design that fits comfortably in the palm of your hand, making it incredibly portable for on-the-go use. Despite its compact size, the device does not compromise on functionality. It features a single cartridge system capable of printing both black and colored designs, ensuring that users have a wide range of creative options at their fingertips.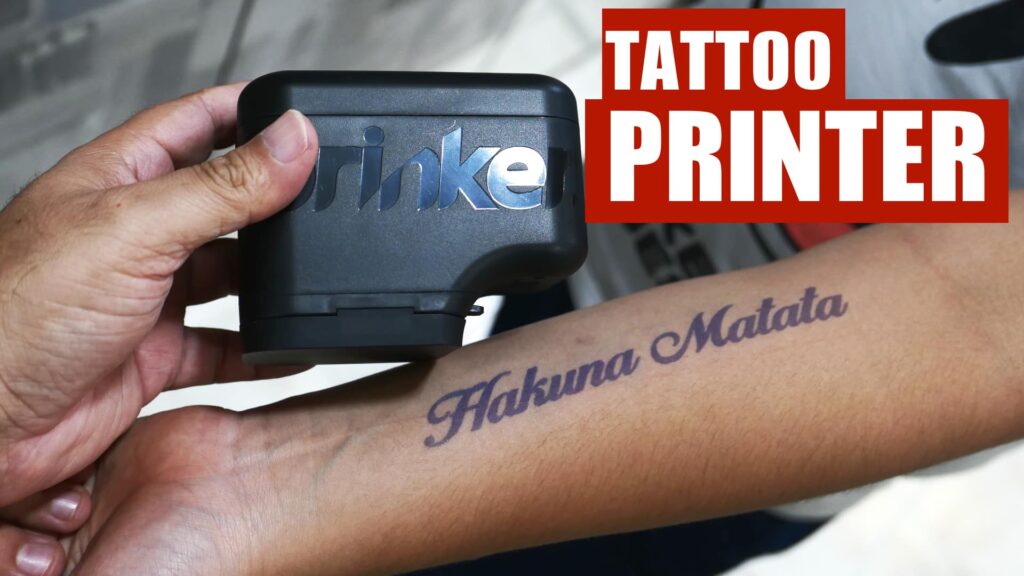 Fast, Simple, and Fun
One of the standout features of the Prinker M is its simple and fun application process. Users can easily create custom designs and apply them in a matter of seconds, without causing any staining or irritation to the skin. This makes the Prinker M an ideal choice for those looking to experiment with different tattoo designs or simply wanting to add a touch of creativity to their look for a special event.
Affordability Meets Quality
Priced at Rs. 25,000 in India, the Prinker M provides an affordable alternative to traditional tattooing methods while maintaining high-quality results. Considering the versatility, convenience, and quality of the tattoos produced by the Prinker M, the cost of this device is a worthwhile investment for tattoo enthusiasts and casual users alike.
In conclusion, the Prinker M is not just a temporary tattoo device; it's a game-changer in the world of body art. Whether you're a seasoned tattoo lover or a novice looking to dip your toes into the world of body art, the Prinker M promises a fun, pain-free, and creative tattoo experience like no other.