Sony presents the HT-S2000 5.1ch Dolby Atmos Compact Soundbar Home Theatre System, a game-changer in audio technology priced at Rs. 84,990 in India. This revolutionary sound system includes the SA-SW3 Wireless Subwoofer & SA-RS3S Rear Speaker, offering an immersive and powerful audio experience like never before.
Price in India Rs. 84,990 – https://amzn.to/43CaxFh
With Dolby Atmos and DTS:X, the Sony HT-S2000 provides a three-dimensional audio experience that brings the thrill of the theater into your living room. The Vertical Surround Engine, Sony's proprietary virtual surround technology, positions sounds in vertical space, eliminating the need for additional overhead speakers.
The built-in dual subwoofer delivers deep bass, while the dedicated center speaker ensures clear dialogue. The result? A thrilling audio experience that envelops you, whether you're watching an action-packed movie or enjoying your favorite music.
Adding to the system's power is the SW3 wireless subwoofer. It provides booming sound, deep bass, and enhanced clarity and fidelity. With its wireless connectivity, setup is quick and easy, allowing you to start enjoying your new home theater system in no time.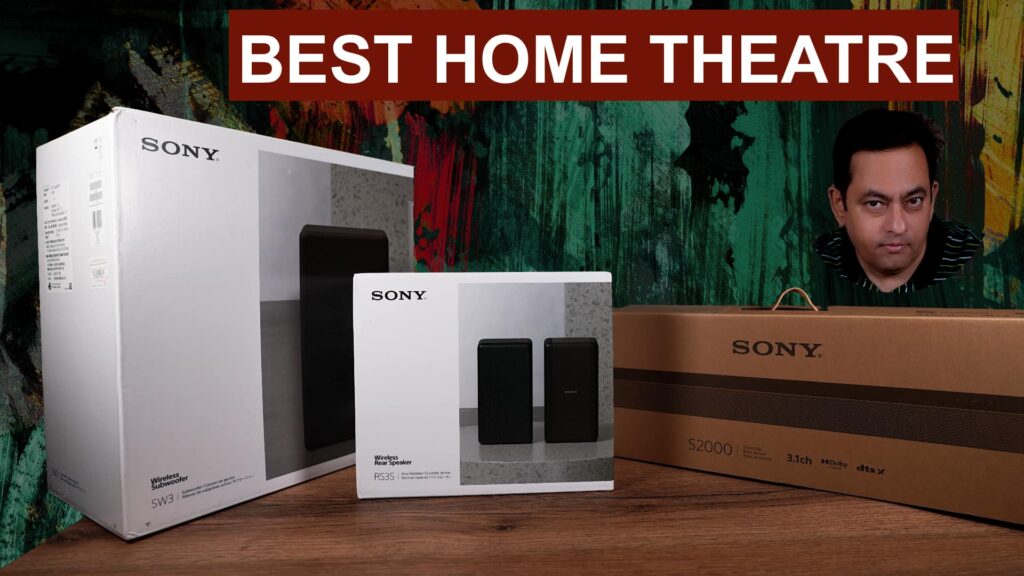 The HT-S2000 also features the X-Balanced Speaker Unit, a unique design that increases both power and clarity. This enables the built-in subwoofer and front speaker to produce immersive sound with minimal distortion.
Managing your home theater experience has never been easier thanks to the Sony | Home Entertainment Connect App. Turn your smartphone into a remote control, adjust sound settings, access the instruction manual, and stay informed about new features and software updates.
The system is also compatible with Sony BRAVIA XR TVs. Your soundbar settings will appear automatically in the BRAVIA XR TV Quick Settings menu, ensuring seamless integration and ease of use. Plus, the compact form of the HT-S2000 allows for discreet positioning beneath your Sony TV for a clean, sleek look.
The HT-S2000 soundbar provides flexibility as well. Expand your listening experience with our separately sold subwoofers (SA-SW3 and SA-SW5) and rear speaker set (SA-RS3S). These components automatically pair with the HT-S2000 once powered on, creating a truly customizable audio setup.
With HDMI eARC connection, USB, optical audio in, and HDMI eARC out (for compatible BRAVIA XR models), the HT-S2000 has all the connections you need for breathtaking surround sound.
Finally, the HT-S2000 isn't just for movies and TV. It's also perfect for music playback. Connect your smartphone, tablet, or laptop and stream your favorite tracks via Bluetooth technology. Or plug in a USB drive and control playback from your phone using the Sony | Home Entertainment Connect App.
In conclusion, the Sony HT-S2000 5.1ch Dolby Atmos Compact Soundbar Home Theatre System with SA-SW3 Wireless Subwoofer & SA-RS3S Rear Speaker offers an unparalleled audio experience. It's more than just a soundbar—it's a revolution in home entertainment.