POCO India, a prominent smartphone brand, has become the fastest-growing brand in the online segment, boasting an extraordinary 68% year-on-year growth. This is in contrast to a market that saw a notable 10% decline in growth, as confirmed by Canalys, a top Indian analyst firm. POCO India's exceptional accomplishment demonstrates its steadfast dedication to offering innovative and budget-friendly smartphones that surpass consumer expectations.
The brand's strategic initiatives, customer-centric approach, and commitment to delivering high-value products have resulted in an impressive 60% repeat purchase rate among its devoted clientele. POCO India has also introduced attractive loyalty programs that have gained immense popularity among young consumers, fostering solid brand loyalty.
Leveraging the vast potential of the online market, POCO India has earned the distinction of being the top brand in the online channel and on Flipkart in the first quarter of 2023. This accomplishment further reinforces POCO India's reputation as a reliable and favored brand among Indian consumers. Furthermore, the POCO X5 Pro continues to be the best-selling model on the platform, showcasing its immense popularity and appeal to smartphone aficionados.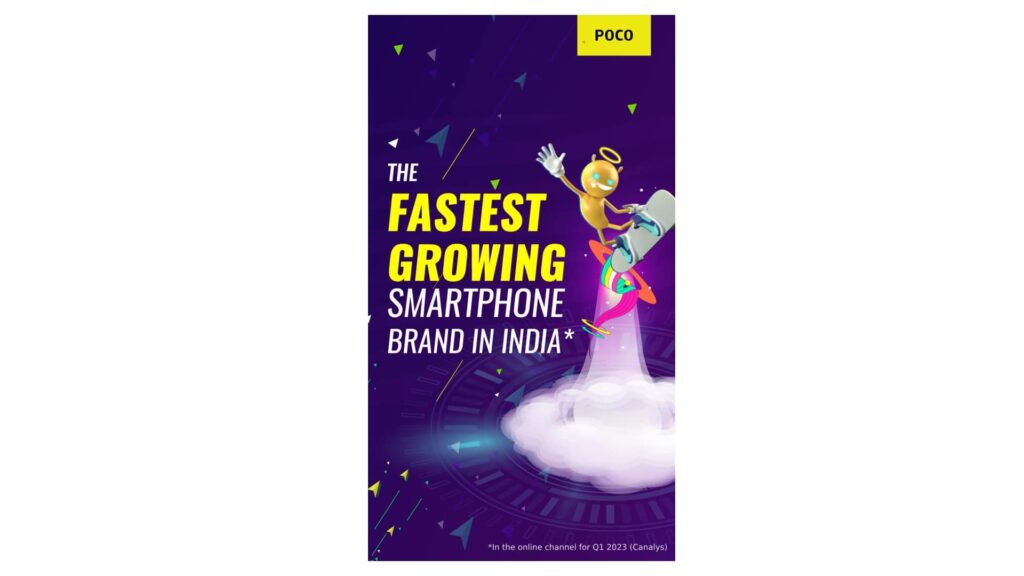 By adopting a data-driven marketing strategy, POCO India achieved a significant milestone by collaborating with famous cricketer Hardik Pandya as its inaugural brand ambassador. This tactical partnership allowed POCO to broaden its reach, enhance brand visibility, and create engaging and genuine content that resonated with consumers.
Moving forward, POCO India is committed to expanding its market presence and offering a diverse product portfolio to address the ever-changing needs of Indian consumers. Through strategic online and offline collaborations, exceptional customer experiences, and the adoption of cutting-edge technologies, POCO India aspires to solidify its status as a pioneer in the Indian smartphone industry.