Ola ebike (Ola Motorcycle) is here, not one but four. In a groundbreaking revelation during its much-anticipated community day event, Ola, a trailblazer in the realm of transportation innovation, unveiled a spectacular glimpse into the future of motorcycling.
The event showcased Ola's forthcoming motorcycle portfolio, an embodiment of excellence across four distinct models – Diamondhead, Adventure, Roadster, and Cruiser. This unveiling marks a pivotal moment as Ola embarks on a journey to redefine the very essence of two-wheeled travel, setting new standards of design, performance, and consumer experience.
With each model representing a pinnacle of engineering prowess, Ola's foray into the motorcycle landscape is nothing short of revolutionary. The Diamondhead, a resplendent flagship masterpiece, exudes an aura of perpetual motion with its sleek lines and audacious design. The rider becomes one with the road, an experience enhanced by the Diamondhead's minimalist aesthetic, placing unwavering focus on the sheer joy of riding. The main headlamp's clever concealment above the front bumper lends an air of stealth and aerodynamic elegance, encapsulating the fusion of form and function.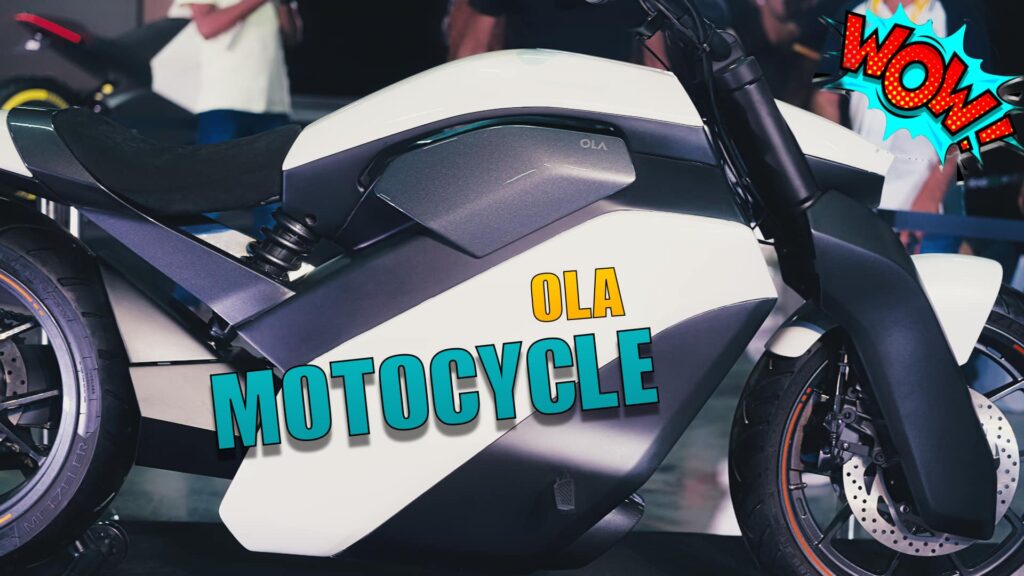 For the daring souls who seek adrenaline and uncharted horizons, the Adventure model stands as a symbol of unwavering purpose and resilience. Its towering, athletic stance radiates a sense of purpose, reminding riders of the vastness of the world waiting to be explored. The Adventure model is a testament to conquering the unknown, inviting riders to become one with their surroundings and forge an unbreakable connection with their machine on paths less traveled.
Breaking free from the conventions of traditional motorcycle design, the Roadster exudes an aura of deconstructed elegance, where form seamlessly intertwines with function. Its avant-garde appearance serves as a visual reminder that every element has a purpose, an embodiment of the philosophy that beauty lies in the harmony of utility. The Roadster's flowing contours around the charger cowling impart a playful and agile personality, a true embodiment of authenticity in design.
As the sun sets and the open road beckons, the Cruiser model stands ready to embrace the spirit of freedom and wanderlust. With its relaxed, laidback posture and sensuous lines, the Cruiser embodies the joy of unhurried exploration. Each curve and contour exudes a mature elegance, accompanied by intricate and sophisticated bodywork. The seamless connection between the floating upper body and the rear section of the bike evokes a sense of power and tension, capturing the essence of the open road.
Ola's relentless dedication to research and development, coupled with its commitment to cutting-edge cell-manufacturing, forms the very bedrock upon which these masterpieces of innovation are built. While the pre-reservations for these extraordinary machines are already underway, the official introduction is slated for the culmination of 2024. With Ola's unwavering vision and ingenuity, the future of motorcycling is set to embark on an exhilarating journey, redefining the boundaries of what is possible on two wheels.