Ola Electric, the manufacturer of electric vehicles, is offering a unique exchange program for traditional petrol scooter owners to upgrade to their eco-friendly electric scooters. The exchange program is aimed at promoting sustainable transportation and reducing air pollution by replacing petrol scooters with zero-emission electric scooters.
Under this exchange offer, customers can exchange their petrol scooter for Ola's innovative electric scooters, namely Ola S1 and Ola S1 Pro. The company has announced an exchange incentive of up to Rs 10,000 for its Ola EV exchange offer.
The Ola S1 Pro, priced at Rs. 1.40 lakh, boasts of a range of up to 170 km and a 2.9-second 0 to 40 kmph acceleration time. On the other hand, the Ola S1, priced at Rs. 99,999, has a top speed of 90 kmph and can accelerate from 0 to 40 kmph in 3.6 seconds. Both models come in a range of exciting colors to choose from.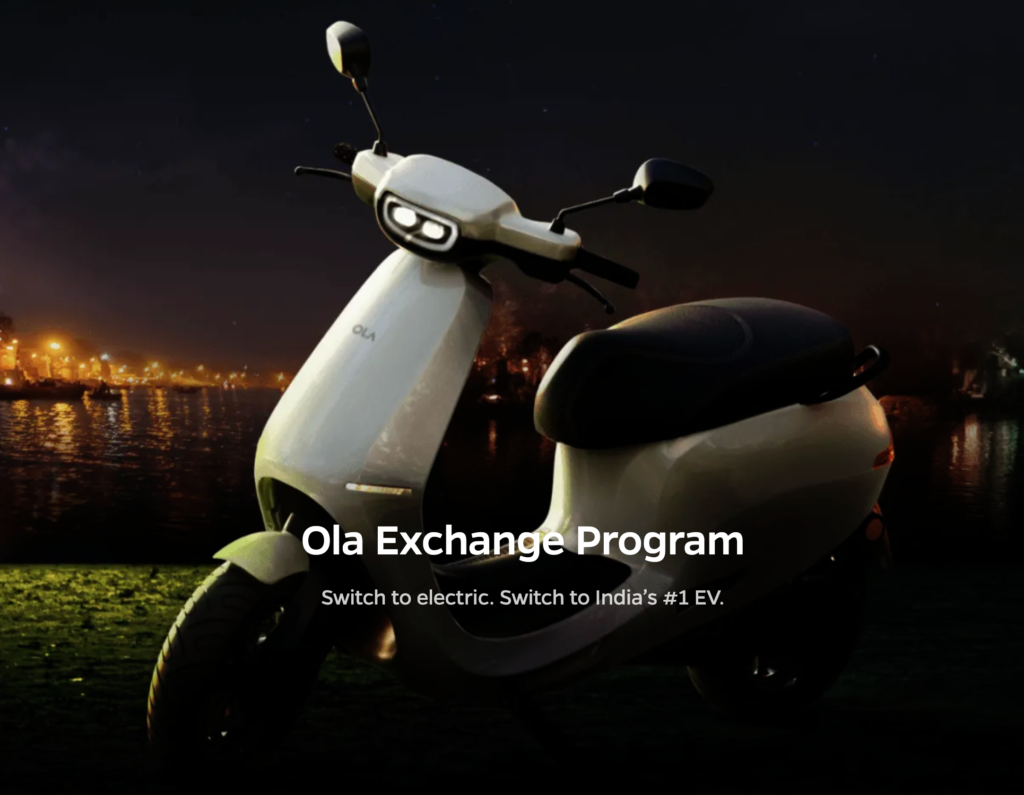 Follow these steps to exchange your old petrol scooter with Ola Electric Scooter
Are you tired of using your old petrol scooter and want to switch to an eco-friendly mode of transportation? Look no further, as Ola Electric has come up with an exciting solution for you! Ola Electric is providing an opportunity to exchange your old petrol scooter with their brand new Ola Electric Scooter.
Here are the steps to get an Ola Electric Scooter in exchange for your old petrol scooter:
Visit an Ola Experience Center: The first step is to visit any Ola Experience Center near your location. These centers are present in more than 100 cities across India, making it easily accessible for everyone. At the center, you need to take your old petrol scooter, which will be tested from all angles, including legal, working condition, and kilometers covered.
Get a Price Quoted: After the thorough examination of your old scooter, the representatives will provide you with the current update on the price you have to pay for the Ola Electric Scooter. The price quoted would be less in comparison to buying a completely new scooter.
Take Home Your New Ola Scooter: After getting the price quote, you can purchase the new Ola S1 and bid farewell to your old scooter. You can either pay in full or opt for a split payment option. The Ola Experience centers provide assistance in financing the electric scooter, which includes buying the S1 with EMI options, documentation, bank financing, and delivery to your doorstep.
Get Advice on Financing and Service: The Ola Experience Centers are not just limited to purchasing the scooter. You can also get advice on the financing of the electric scooter and get a complete makeover of your electric scooter.