Estimated reading time: 5 minutes
Summer is a time for great outdoor fun, but it can also be trouble if you don't have the right air-conditioning system in your home. Don't let the hot and humid climate take away from your comfort level get informed on how to make sure you have the best AC for everyday use. In this blog post, we'll look into important factors that determine what type of air conditioning system will work best for your home: things like budget, size of space to be cooled and various features offered in different brands so you can find the perfect one suited to your space and lifestyle.
Consider the size of your home when looking for an AC unit – too large and it'll cost more to run, too small and it won't efficiently cool
When you're shopping for a new air conditioner, it's important to take the size of your home into account. If you buy an AC unit that is too large for your space, not only will it be more expensive to run, but it won't efficiently cool your home as inefficiently-sized units struggle to reach their designed set points. But how do you choose the perfect size unit for your needs? As a general rule of thumb, the square footage of your home should dictate how powerful of an AC unit you should buy. However, other factors such as how much shade or sunlight the area gets, how well insulated the room is, and how many people occupy a given space also play a role in selecting how to best purchase an AC unit that can maintain an optimal temperature for your household.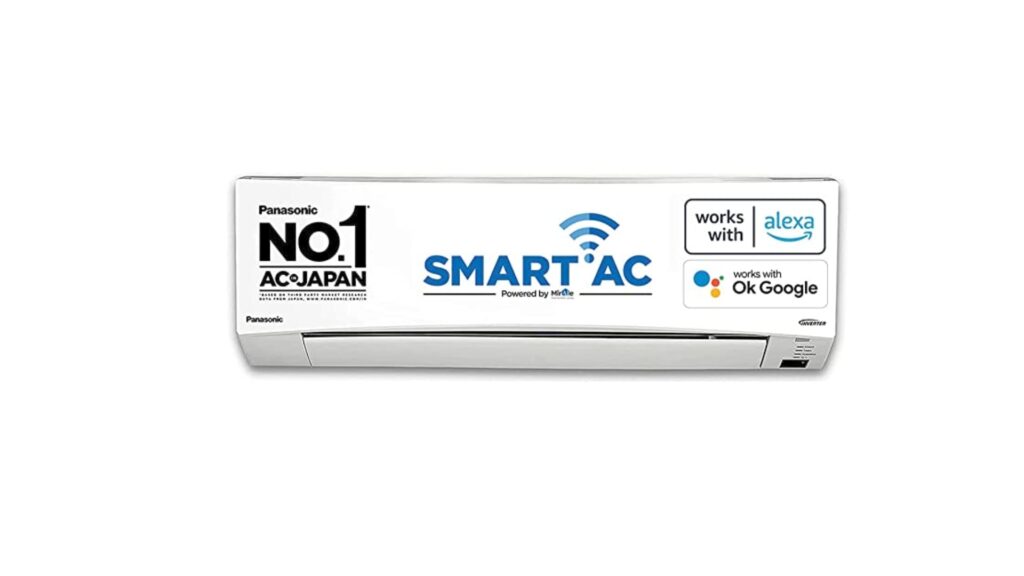 Check the energy efficiency ratings on AC units to make sure you're getting the best possible value
When it comes to choosing an AC unit for your home, energy efficiency should be top of mind. Many AC units have energy ratings that can provide useful information on energy performance and cost-effectiveness. Checking the energy efficiency rating while shopping around is key to finding the most energy-saving option that still satisfies your cooling needs. It's a great way to make sure you are getting the best possible value out of your purchase!
Look at reviews of different models to find out what consumers think and what features they recommend
When it comes to shopping for an air conditioner, researching to find the best Ac for home use can be overwhelming. To make the process easier and help narrow down your options, take a look at reviews of various AC models online. This way you'll be able to see what previous buyers think of each model, as well as the features they recommend from their experience. Keep in mind that different people may have different preferences when it comes to air conditioners so don't rely too heavily on one opinion – instead, incorporate multiple perspectives and review ratings into your overall decision-making process. Doing research ahead of time can help you save a lot of money and get the most out of your purchase.
Research brands that are known for quality AC units – you don't want a unit that will break down quickly
When shopping for the best AC unit for home use, it's important to research the recommended brands. While cheaper options may be tempting, these units are more likely to break down quickly and not last as long. Instead, look into reputable AC brands that have a good track record of producing quality products. Some examples include LG, Frigidaire, and Haier. Not only do these brands produce excellent high-tech machines that keep you cool during those hot summer days, but they also have great customer service available if you ever need repairs or maintenance. The extra expense of buying a well-known brand will definitely pay off in the long run!
Think about any special features or technologies you might need in an AC unit (e.g., Wi-Fi compatibility, air purification)
When considering the best AC unit for your home, be sure to think about any special features that you might need or want. Wi-Fi compatibility can give you more control over your AC settings right from your smartphone or laptop. Some units also have air purification capabilities, which can help keep your air clean and pure by removing pollutants like pollen, dust, and pet dander. Good air purification not only makes breathing easier but can also reduce allergies in a household. Consider carefully if these types of extra capabilities would be beneficial in giving you a heightened comfort level in your space.
All in all, choosing the right AC unit for your home is a big decision. As such, it's important to take the time and do sufficient research. Consider the size of your space, check ratings and reviews so that you can identify a highly-rated efficiency model, think about special features or technologies you may need, investigate quality brands, and consider enlisting professional help if needed. There is no one-size-fits-all approach to finding the ideal AC unit for your home; rather you must consider all of these factors as part of an individualized approach that takes into account your lifestyle and specific needs. Ultimately, finding the best air conditioner for your home requires review of several elements so take the time for a thorough assessment so that you end up with the perfect fit!