In the realm of printers, Canon has yet again raised the bar with the PIXMA G2770, a powerful all-in-one printer designed for both efficiency and economy. Packed with features and a sleek design, this printer is set to redefine your printing experience.
Buy here – https://amzn.to/3SPKlFG
Efficient Multifunctionality:
The Canon PIXMA G2770 is not just a printer; it's a comprehensive solution for all your printing needs. With the ability to print, scan, and copy, this all-in-one printer streamlines your tasks, making it a valuable addition to any home or home office.
Impressive Print Speeds:
Equipped with the latest technology, the PIXMA G2770 boasts an impressive print speed of up to 11 images per minute for monochrome and 6 images per minute for color printing (A4, ISO). This ensures that your documents and photos are ready in no time, without compromising on quality.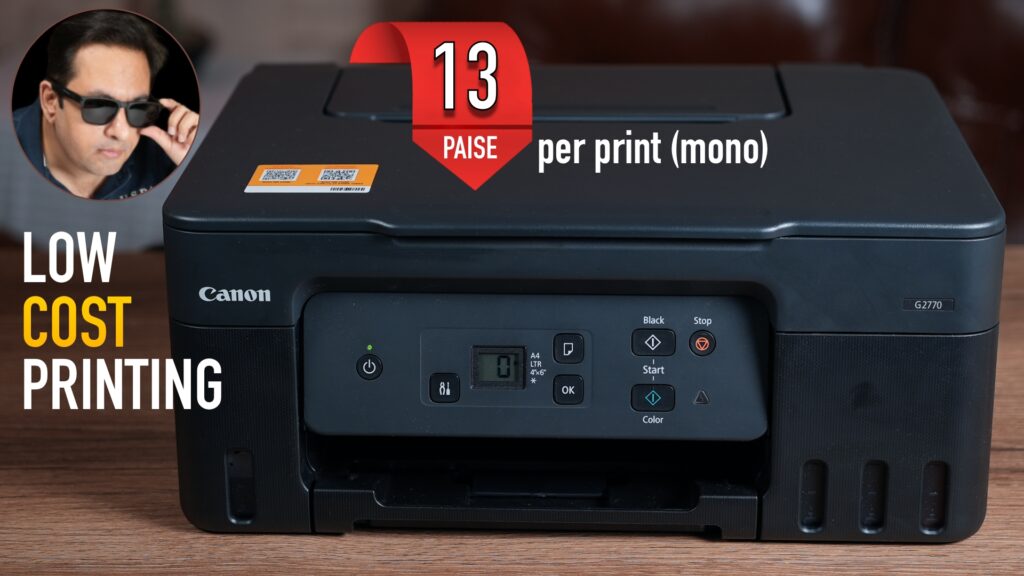 User-Friendly LCD Display:
The built-in backlit LCD display adds a touch of convenience to the user experience. With easy navigation and clear visibility, operating the printer becomes a breeze. This feature enhances the overall usability of the printer, especially for those quick, on-the-go tasks.
Connectivity and Compatibility:
The printer comes with USB 2.0 connectivity, ensuring a reliable and fast connection to your devices. Compatible with a range of operating systems, including Windows 11, 10, 8.1, 7 SP1, macOS 10.14.6 – 12, and Chrome OS, it offers flexibility and versatility in usage.
Cost-Effective Printing:
One of the standout features of the PIXMA G2770 is its low-cost printing capability. With a recommended monthly print volume ranging from 150 to 1,500 pages, this printer is designed to be economical without compromising on performance.
High-Quality Printing:
The printer delivers sharp and vibrant prints with a maximum resolution of 4800 x 1200 dpi. Whether you're printing documents or photos, expect professional-quality results every time.
Additional Features:
Borderless Print: Enjoy full-bleed printing for a professional look.
1.3-inch Display: The monochrome display with backlight adds a touch of sophistication.
Ideal Usage: Perfect for home and home office environments.
Included Components and Page Yield:
The package includes the printer, power cord, USB cable, instruction manual, and a set of GI71 Cyan, Magenta, Yellow, and Black ink bottles. The page yield is impressive, with the GI71 Black offering 6000 prints, and the Cyan, Magenta, and Yellow cartridges providing 7700 prints each, as per ISO/IEC 24711 standards.
Power Efficiency:
With power wattage as low as 0.1W in OFF mode, 0.6W in standby, and 14W during copying (USB connection to PC), the PIXMA G2770 is not only efficient in performance but also energy-conscious.
Price in India:
All these features come at an attractive price of Rs. 13,600, making the Canon PIXMA G2770 a cost-effective and reliable choice for your printing needs.
In conclusion, the Canon PIXMA G2770 sets a new standard for affordable and high-performance printing. Whether you're a home user or a small business owner, this printer promises to deliver quality prints at a fraction of the cost. Upgrade your printing experience with the Canon PIXMA G2770 today!