Haier's newest innovation, the Kinouchi 5 Star Heavy-Duty Pro Air Conditioner series has arrived to India! Offering powerful performance and ultimate comfort control through Intelli Smart features and a user friendly app, this air conditioner is sure to make your home more comfortable with its supercooling capability. Already hailed as the world's number one brand in Major Appliances for 14 consecutive years*, enjoy cooling at its best with Haier today!
Haier India has taken a giant leap towards fighting air pollution and the spread of diseases with their innovative Frost Self-Clean Technology in all inverter air conditioners. With just one press on your remote, you can now enjoy an indoor wet wash – complete with 99.9% sterilization! The smart AC technology creates customized frost which traps dust particles before washing them away through drainpipe to give users clean and healthy air every day – no more worries about those dreaded allergies or infections due to poor airflow hygiene.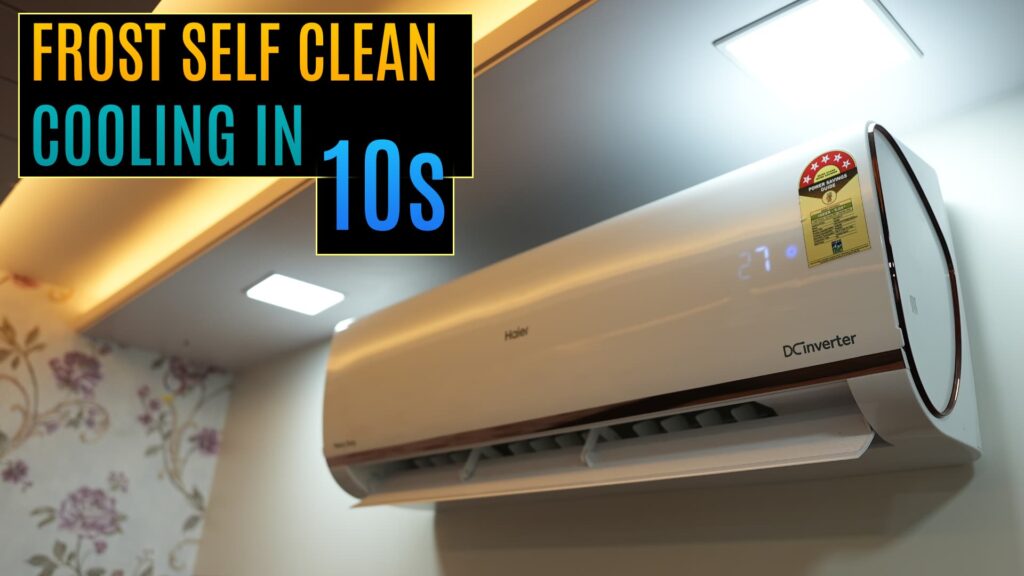 The new Haier Triple Inverter Plus air conditioners provide a powerful yet energy-efficient cooling experience. With an innovative supersonic feature that can cool rooms up to 20x faster, even at the highest temperatures of 60 degrees Celsius are no match for this state-of-the art technology! Additionally, its Smart convertible feature allows users to adjust their AC's tonnage from 1.6 Ton down to 0.8 Ton with just one press of the ECO button on their remote – not only providing optimal comfort but also helping them save as much as 65% off their electricity bills!
Haier's Kinouchi Heavy Duty Pro 5-star air conditioner gives you all the convenience of modern living with its revolutionary Smart features. Now, users can control their AC from anywhere in the world by simply using voice commands through Alexa, Google Home or other compatible smart devices! With just a few clicks on your smartphone via The Smart Haier App, you get to create custom cooling schedules and monitor energy consumption over extended periods – how cool is that? And best part is– this cutting edge technology comes at an unbeatable price tag available across India; starting INR 47990! Shop it online today at Flipkart & Amazon retailer stores as well as official ecommerce store of Haier.
buy here
https://www.haier.com/in/air-conditioners/
https://amzn.to/3UFhsuE