The DJI OSMO Mobile 6 is a game-changer for smartphone videography, providing unparalleled stability and control to users. This 3-Axis phone gimbal, built with an extension rod, is portable, foldable, and compatible with both Android and iPhone devices. Whether you're a vlogger, an Instagram Reel enthusiast, or a YouTube content creator, the OSMO Mobile 6 is designed to enhance your video quality and creative flexibility.
buy – https://amzn.to/4664IBT
Advanced 3-Axis Stabilization
The DJI OSMO Mobile 6 boasts integrated advanced stabilization technology that compensates for unwanted movements, ensuring your footage is always smooth and cinematic. Say goodbye to shaky videos; with this cell phone gimbal stabilizer, every moment is captured with precision and clarity.
Quick Launch Feature
With its quick launch feature, the OSMO Mobile 6 is ready to shoot in seconds. Simply unfold the gimbal, magnetically snap in your smartphone, and the DJI Mimo app will automatically pop up. With just one tap, you're ready to start filming.
Upgraded ActiveTrack 5.0
The upgraded ActiveTrack 5.0 follows your subject smoothly and keeps them center frame, capturing even their most dynamic movements. Whether your subject is turning to the side or spinning around, the OSMO Mobile 6 ensures they're always the star of the show.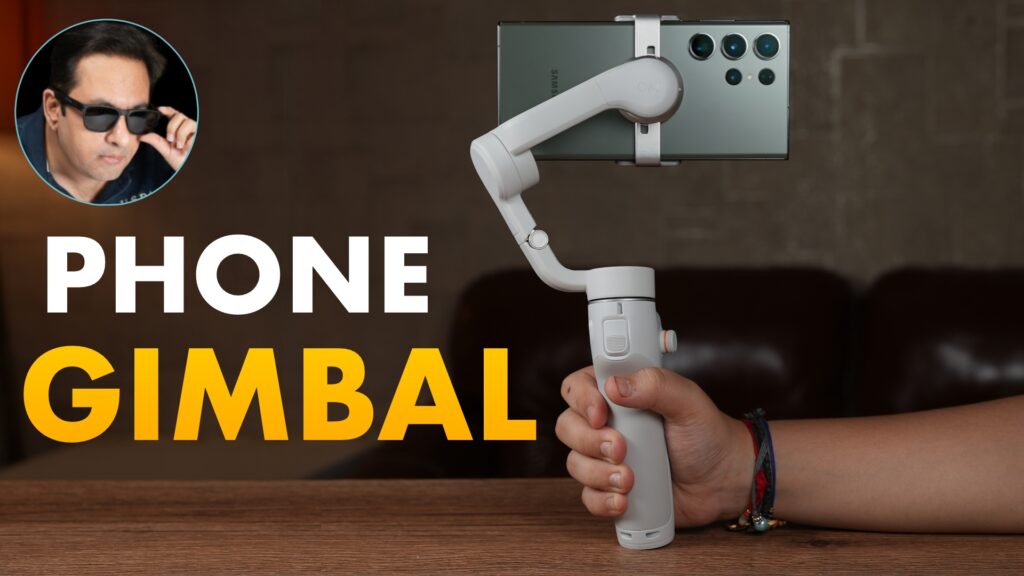 Portability and Flexibility
Despite its high-tech features, the OSMO Mobile 6 remains lightweight and compact. Weighing only 309g and featuring a foldable design, it's easy to take this cell phone gimbal stabilizer anywhere. Plus, the built-in extension rod allows for creative angles and perfect selfies.
User-Friendly Interface
The DJI OSMO Mobile 6 smartphone gimbal is equipped with a wide range of shooting guides that are easy to master, along with one-tap editing via the LightCut feature. The new side wheel provides intuitive control over focus and zoom, allowing for cinematic blurs or smooth zoom-ins and outs for dramatic effects.
Elegant Design
In addition to its technical prowess, the OSMO Mobile 6 sports an elegant slate gray finish. It's stain-resistant, coated in a non-slip texture, and features an ergonomic grip, ensuring secure handling during shoots.
Priced at Rs. 14,990, the DJI OSMO Mobile 6 Smartphone Gimbal Stabilizer is a worthwhile investment for anyone looking to elevate their smartphone videography skills. Experience the difference today!