The Hollyland Lark M1 Wireless Microphone is a game-changer for content creators seeking high-quality audio. Its compatibility with smartphones and DSLR cameras makes it an essential tool for vloggers, filmmakers and more. Moreover, the package includes a 3.5mm-TRS-to-TRS cable for cameras and a 3.5mm-TRS-to-TRRS cable for computers/phones with a 3.5mm port, making it widely adaptable. Additionally, its lightweight design and compact size allow for easy on-the-go recording without weighing you down.
Buy here – https://amzn.to/3BKbAI5
The charging case takes only 1.5 hours to fully charge the set and provides up to 8 hours of use, ensuring ample time for creative endeavors. USB-C ports allow for direct charging while in use, adding to its convenience. The intelligent audio processing algorithm simplifies operation, allowing for professional-grade results with minimal effort.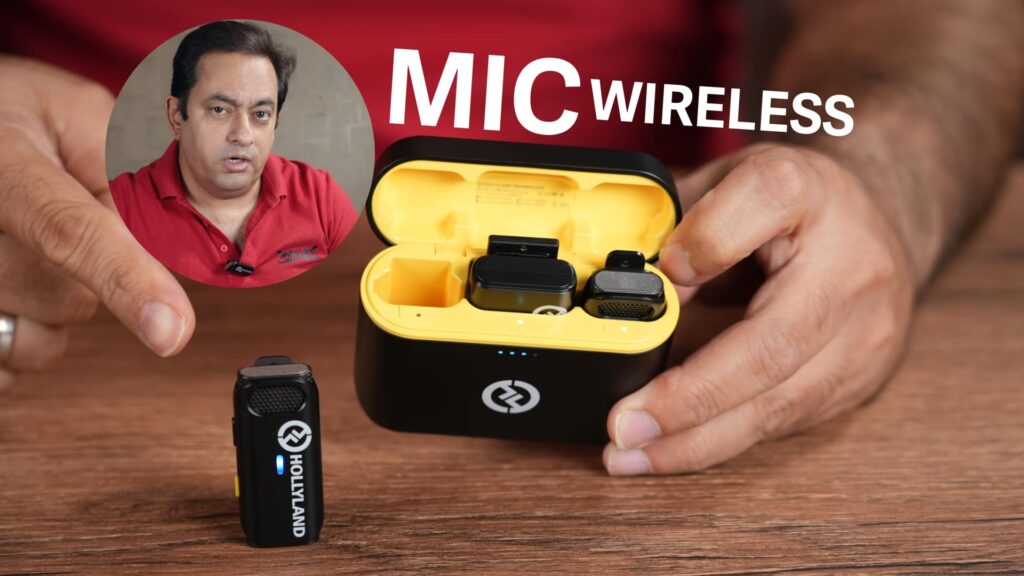 The Hollyland Lark M1's LOS transmission range of up to 656 feet in open spaces and a reliable working distance of 130 feet between the transmitter (TX) and receiver (RX) provide the freedom to move around without compromising on sound quality, making it ideal for a wide range of video production applications.
The use of LC3 Codec technology and a 48kHz/16bit sampling rate ensures superior audio quality and ambiance details capturing. The cutting-edge DSP algorithm filters out ambient noise, ensuring clear and focused audio, regardless of the recording environment. Priced at Rs.12,600 in India, the Hollyland Lark M1 Wireless Microphone is an investment that will elevate your content creation and captivate your audience. Don't miss out on the opportunity to enhance your audio game with the Hollyland Lark M1.