Google has announced that its new Magic Eraser feature, previously only available on the Pixel 6, will soon be available to all Pixel users. What's more, non-Pixel and iOS users will also be able to access the feature through the Google Photos app, provided they have a Google One subscription.
The Magic Eraser is a powerful editing tool that enables users to remove unwanted elements from their photos with just a few clicks. The feature is particularly useful for those looking to retouch their images, removing blemishes or unwanted objects from their shots.
To complement this, the Google Photos app is also receiving a new HDR feature for videos, available to all Google One subscribers. HDR is a popular photography technique that enhances the colors and dynamic range of an image, providing more detail in both the brightest and darkest areas of a shot. The new video feature is sure to be a hit with videographers and content creators who are looking to take their footage to the next level.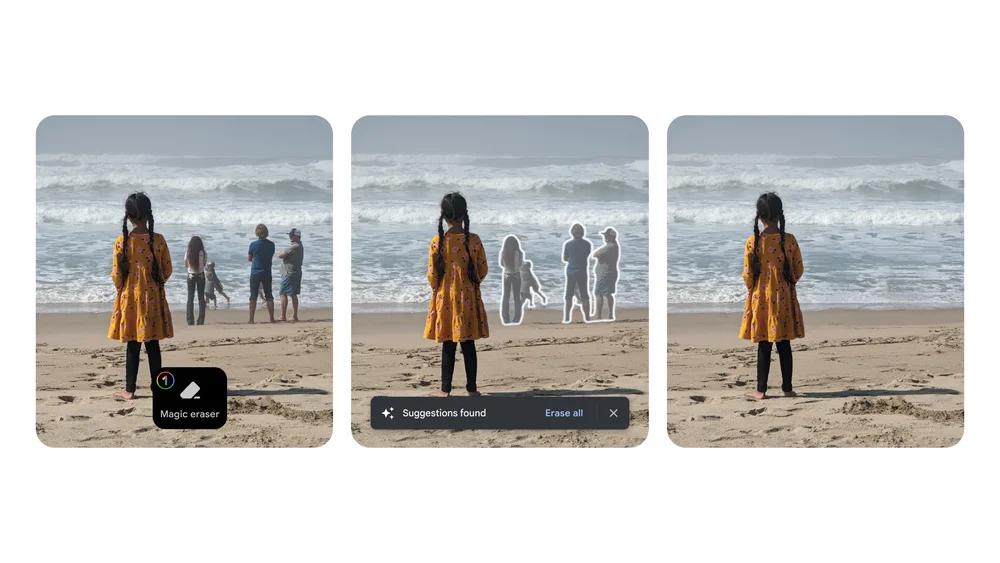 In addition to these updates, Google One subscribers will also be able to apply Styles to a single photo in the Google Photos app's collage editor. A range of new Styles is also set to be released for all Pixel and Google One users, providing more creative options when it comes to making collages.
Google is also offering free shipping for Google One members on orders from print stores in the US, Canada, Europe, and the UK. This is a great benefit for those looking to print their photos and create physical keepsakes of their digital memories.
The rollout of these new Google Photos features has already begun for Google One subscribers and all Pixel users. If you are not a Google One member, you can sign up for a free trial in Google Photos starting in early March to try the new features before buying a Google One subscription.
Overall, these new features demonstrate Google's ongoing commitment to improving its photo editing and sharing capabilities. The Magic Eraser is a particularly impressive addition, providing users with a powerful tool to retouch their images and create stunning visual content. With the new HDR video feature and expanded collage Styles, Google Photos is sure to remain a popular choice for photographers and content creators for years to come.