In a world where technology is constantly evolving, finding the perfect smartwatch that doesn't break the bank can be a challenge. But look no further, as we introduce you to the boAt Ultima Prism – a feature-packed and affordable smartwatch that's set to redefine your expectations. Priced at just Rs. 2499, this smartwatch is not only easy on the pocket but also comes with a plethora of impressive features.
Buy here – https://ultimaprism.oia.bio
Create Your Watch Face with DIY Studio:
One of the standout features of the boAt Ultima Prism is its DIY watch face studio. Unlike many other smartwatches that offer a limited selection of watch faces, the Ultima Prism empowers you to craft your personalized watch face from scratch. Whether you prefer a minimalist design or a vibrant display of information, you have the creative freedom to design a watch face that suits your style and preferences.
Earn Rewards for Staying Active:
Staying active has never been more rewarding! The boAt Ultima Prism is equipped to track over 700 activities. But here's the catch – the more activities you engage in, the more boAt coin rewards you accumulate. These boAt coin rewards are not just numbers; they translate into discounts on future watches. So, the more you move, the more you save.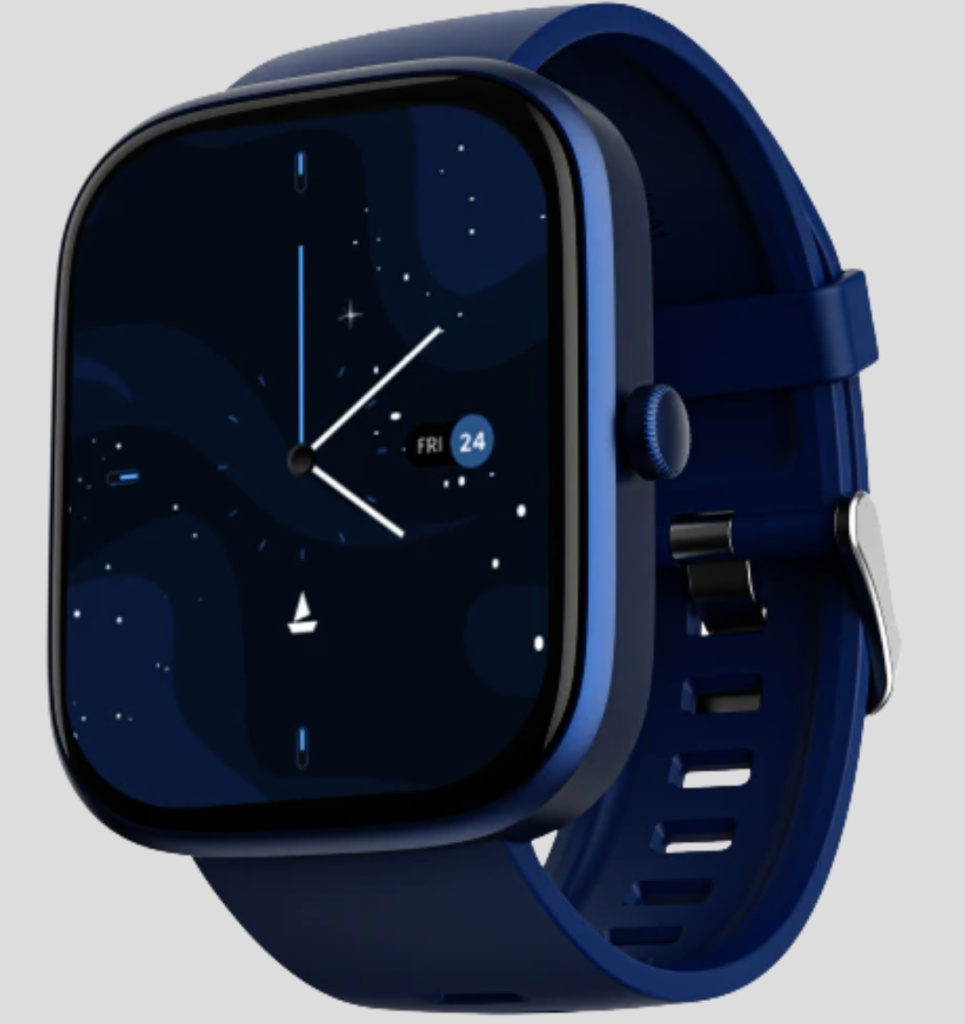 Brilliant AMOLED Display:
The Ultima Prism boasts a stunning 1.96-inch AMOLED display with a remarkable brightness of 650 nits. Whether you're indoors or outdoors, the display remains vibrant and clear, ensuring excellent visibility even in bright sunlight. Say goodbye to squinting at your watch – the Ultima Prism's display delivers an exceptional viewing experience.
Seamless Bluetooth Calling:
With Bluetooth calling support, the boAt Ultima Prism allows you to take calls directly from your wrist. The call quality is top-notch, ensuring that you can stay connected without reaching for your phone. Whether you're in a meeting or on the move, this feature provides convenience and clarity.
Health and Fitness Tracking:
The boAt Ultima Prism cares for your well-being. It comes equipped with a heart rate sensor and SPO2 (blood oxygen) monitoring capabilities. These features help you keep tabs on your health, making it an ideal companion for your fitness journey. Additionally, it can monitor your sleep patterns, offering insights into your rest quality.
Stay in the Game with Sports Scores:
For sports enthusiasts, the Ultima Prism brings live cricket and football scores right to your wrist. Whether you're a cricket fanatic or a football aficionado, you'll always be in the know about the latest scores and updates.
Custom Reminders for Your Lifestyle:
The smartwatch doesn't just stop at fitness and sports. It also offers custom reminders to help you stay organized and manage your daily tasks efficiently. Whether it's a work deadline, an important meeting, or a personal goal, the Ultima Prism keeps you on track.
Impressive Battery Life:
Despite its feature-rich capabilities, the boAt Ultima Prism delivers impressive battery life. With up to 7 days of heavy usage, you can rely on it to stay powered throughout your busy week without frequent recharging.
Availability and Conclusion:
The boAt Ultima Prism is available for purchase on Flipkart. At a price point of Rs. 2499, it offers exceptional value for money, combining style, functionality, and affordability into one impressive package. So, if you're in the market for a smartwatch that offers a world of features without breaking the bank, the boAt Ultima Prism might just be your perfect match. Upgrade your wristwear game and elevate your daily life with this fantastic addition to the boAt family.