Unleash the full potential of mobile computing with the all-new ASUS ROG Strix Scar 17. With its cutting-edge AMD Ryzen (TM) 7045 HX Series processors, featuring up to 16 high-performance cores and 32 processing threads, this laptop is the ultimate choice for gamers and content creators who demand unrivaled performance.
Featuring AMD's newly developed "Zen 4" chiplet technology, these processors offer an architecture that delivers a 13% boost in IPC, higher frequencies up to 5.0GHZ, and the latest 5nm manufacturing technology. The result is a monumental 29% increase in single-core performance over the previous generation.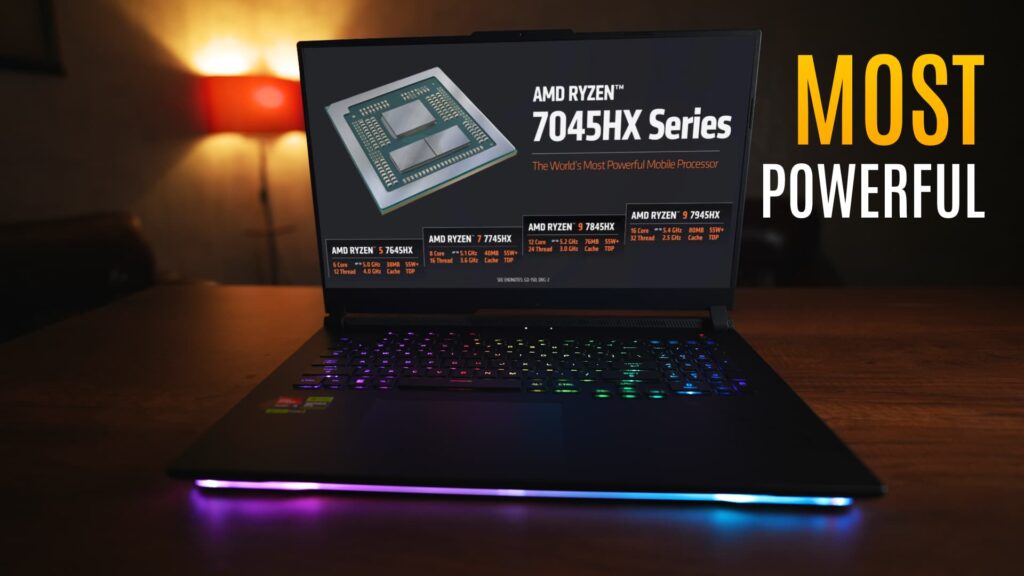 Boasting a 17.3-inch WQHD (2560 x 1440) anti-glare display, with 240Hz refresh rate, 3ms response time, and G-Sync technology, the ROG Strix Scar 17 brings images to life like never before. It also features a 720P HD camera, Dolby Vision HDR support, and a 90wHr battery that provides up to 6 hours of video playback, making it the most powerful mobile device around.
Built on AMD's FL1 platform, designed specifically for the AMD Ryzen 7045HX series processors, the ROG Strix Scar 17 includes dedicated DDR5 support to ensure outstanding performance. All this comes with a price tag of Rs.2,69,990, making it the perfect investment for anyone seeking unparalleled mobile computing power. Whether you're gaming or creating content, the ASUS ROG Strix Scar 17 is sure to surpass all your expectations.