Xiaomi has been known for producing high-quality and affordable electronic devices, and the Xiaomi Mi TV Stick 4K is no exception. The device is a small and compact streaming stick that can turn any TV with an HDMI port into a smart TV. In this article, we will discuss the specifications of the Xiaomi Mi TV Stick 4K.
Dimensions and Color The Xiaomi Mi TV Stick 4K is incredibly compact, with dimensions of 106.88mm in length, 29.44mm in width, and 15.44mm in thickness. It weighs only 42.8gm and comes in a sleek black color, which can blend seamlessly into any entertainment setup.
Output Resolution and Processor One of the most significant features of the Xiaomi Mi TV Stick 4K is its output resolution. It can output video in 4K resolution, providing a clear and crisp viewing experience. The device is powered by a Quad-Core A35 processor and a Mali-G31 MP2 GPU, which ensures smooth video playback and quick app launching.
RAM and Storage The Xiaomi Mi TV Stick 4K comes with 2GB of RAM and 8GB of internal storage, which is sufficient for storing a few apps and games. However, it's important to note that the device doesn't have an expandable storage option, so users will have to be mindful of their storage usage.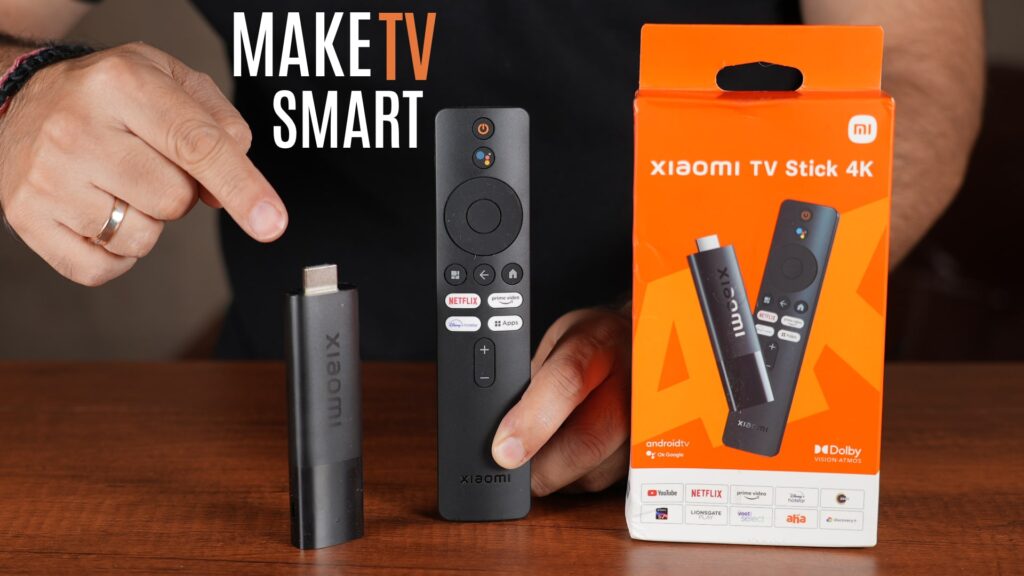 Operating System and Wireless Connectivity The device runs on Android TV™ 11, which is the latest version of the Android TV operating system. It provides a user-friendly interface and access to the Google Play Store, allowing users to download various streaming apps and games.
The Xiaomi Mi TV Stick 4K also comes with Wi-Fi connectivity that supports both 2.4GHz and 5GHz bands, ensuring a stable and fast internet connection. Additionally, it supports Bluetooth 5.0, which allows users to connect wireless headphones or speakers.
Decoder and Ports The Xiaomi Mi TV Stick 4K comes with a built-in decoder that can decode various video and audio formats. The video decoder supports AV1, VP9, H.265, H.264, MPEG-2, and MPEG-1 formats, while the audio decoder supports DTS HD and Dolby Atmos formats. The device can also decode various image formats, including JPG, BMP, GIF, and PNG.
The device has an HDMI port that can be used to connect it to a TV, and a micro USB port that is used to power the device. The device comes with an HDMI extender cable, which can help improve the Wi-Fi signal reception.
In the Box The Xiaomi Mi TV Stick 4K comes with the streaming device itself, a remote control, a power adapter, a user manual, and an HDMI extender cable. The remote control is simple and easy to use, providing access to all the necessary functions of the device.
In conclusion, the Xiaomi Mi TV Stick 4K is an excellent option for those who want to turn their regular TV into a smart TV. With its compact size, powerful processor, 4K resolution, and Android TV operating system, the device provides a smooth and enjoyable streaming experience. Its built-in decoder and various ports ensure that users can connect it to their preferred audio and video devices. Additionally, its affordable price point makes it a great value for money.