Sony, a name synonymous with high-quality audio technology, has outdone itself with the Sony LinkBuds S Truly Wireless Noise Cancellation Earbuds. These earbuds are touted as the world's smallest and lightest, providing an uncompromised experience of high-resolution audio in an incredibly portable package.
Buy here – https://amzn.to/3P0JGyL
The LinkBuds S earbuds come equipped with advanced noise cancellation technology, allowing users to focus on their audio content without disruptions. When you wish to engage with your surroundings, the ambient sound mode lets you do so without removing the earbuds.
The audio quality is unmatched, delivering High-Resolution Audio Wirelessly and ensuring crystal-clear phone calls. This is made possible due to the earbuds' Bluetooth connectivity that effectively covers a range of up to 10 meters.
What sets these earbuds apart is their smart features. The Speak-to-Chat function automatically pauses the music when conversation starts, offering a seamless listening experience. The intuitive touch control adds to the ease of use.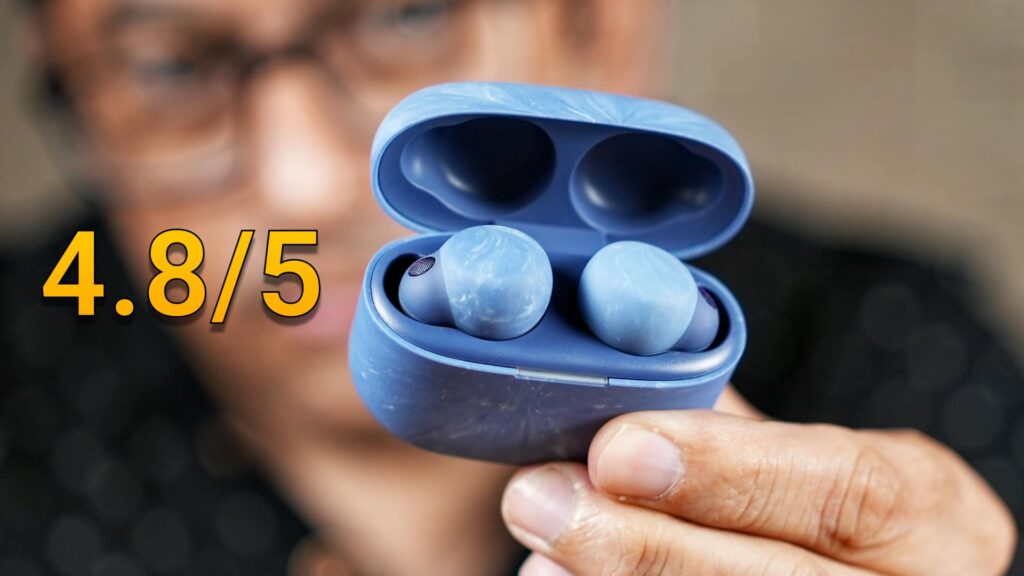 The earbuds come with a battery life of up to 20 hours, making them perfect for long commutes or extended listening sessions. With IPX4 water resistance, they can withstand sweat and splashes, enhancing their durability. Also supports ANC.
The LinkBuds S also supports multi-point connection, allowing you to connect two devices simultaneously. This feature is particularly useful for switching between different audio sources without any hassle.
Included in the box are the WF-LS900N earbuds, a charging case, a USB-C cable, arc supporters, operating instructions, and a reference guide.
These earbuds are available in India at a price of Rs. 16,700. Given their superior features and excellent performance, they offer great value for money.
The Sony LinkBuds S Truly Wireless Noise Cancellation Earbuds are a testament to Sony's commitment to delivering high-quality audio products. Whether you're an audiophile or just someone who appreciates good sound, these earbuds are sure to impress you.