The Samsung Galaxy A14 5G price has finally been revaled starting from 14,999 now this is special price for limited period with offers. Here is the review of Galaxy A14 5G in case you are planning to buy this handset.
Buy here and check for offers – http://bit.ly/3ZrYWYR
The Exynos 1330 with 5G supports is what many would want today, 5G is catching up and provides a really high speed network that would also in turn increase user activities. Compared to 4G the speed is over 3x.
The price here plays an important role and if you look at the specs it is kind of balancing act by Samsung. The screen it is PLS LCD that does a decent job, now some may argue that AMOLED would have been better, well yes but then the price would have increased, and reducing other features would mean a less balanced overall experience.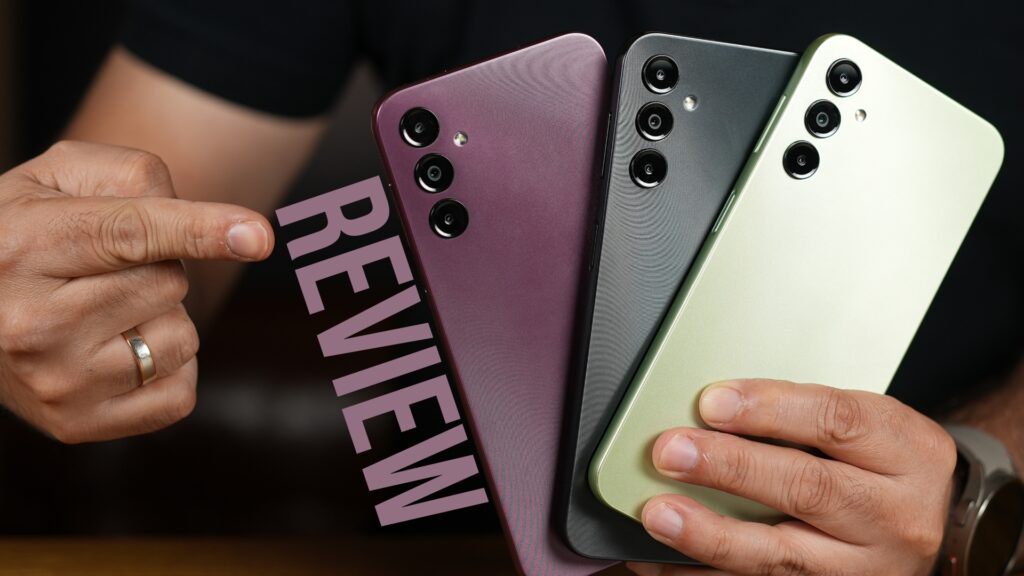 The triple camera on the rear does a good job, not the very best but above average performance. RAM and ROM specs are also as per what you get in todays handset specs. A 5000 mAh battery with 15W charging supports will get the user use the handset for an easy over 1 day, even more based on their usage.
Side finger print sensor, privacy and security the best and after sales support by Samsung makes is a value for money product, best budget smartphone.
Galaxy A14 5G specs
Exynos 1330
5G support
6.6 inch FHD+ display PLS LCD
4/6 GB RAM
64/128GB storage options
5000 mah battery
side finger print sensor
triple camera on rear
50MP + 2MP + 2MP on the rear
13MP on the front