Introducing the Marshall Middleton Portable Bluetooth Speaker in an elegant Black and Brass design – your ultimate solution for powerful and immersive audio on-the-go. With its innovative True Stereophonic multi-directional stereo sound, the Middleton speaker is perfect for music festivals, parties, or simply relaxing at home.
The Middleton speaker's portability makes it a versatile choice for any environment, regardless of weather conditions. Its iconic yet durable design can handle both muddy festival grounds and sophisticated indoor settings. The IP67 dust- and water-resistant build ensures that neither rain nor dirt will interfere with your tunes.
With over 20 hours of playtime on a single charge, the Middleton speaker guarantees non-stop entertainment. When the battery eventually needs recharging, it takes just 4.5 hours to reach full capacity, ensuring your next musical session is always within reach.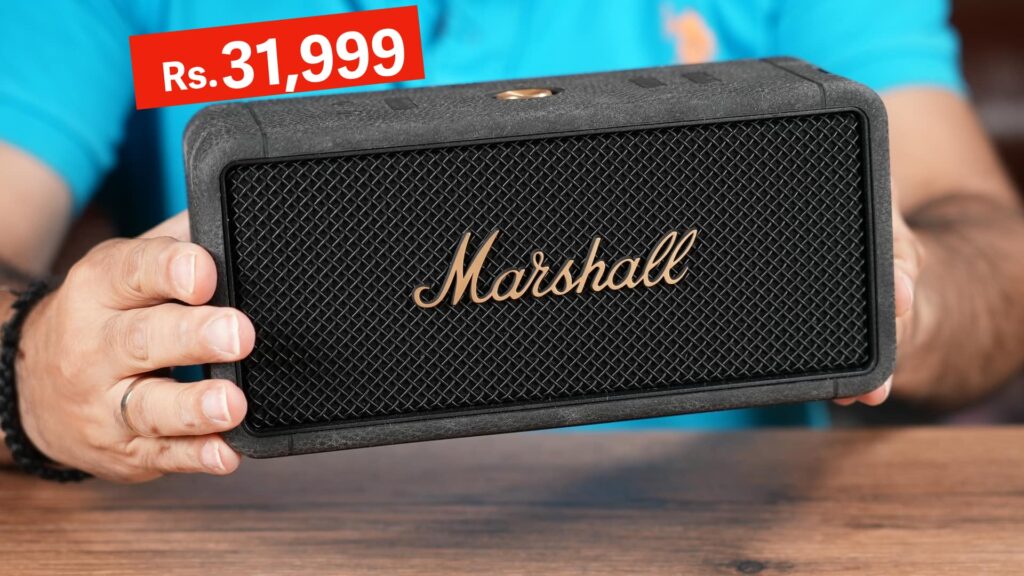 Enhance your audio setup with Stack Mode, which allows you to connect multiple Middleton speakers for amplified sound. Whether you stack them vertically or arrange them throughout the room, the result is a powerful audio experience that will impress everyone.
Experience hassle-free listening with the Middleton speaker. Effortlessly pair and play your favorite music, and use the top panel controls to adjust bass and treble for a personalized sound. Alternatively, download the companion app for wireless control over your audio settings.
Priced at Rs. 31,999 in India, the Marshall Middleton Portable Bluetooth Speaker offers True Stereophonic sound, rugged durability, long-lasting battery life, and customizable options. It's an ideal investment for music enthusiasts in search of a superior portable audio experience. Elevate your listening adventures with the Marshall Middleton Portable Bluetooth Speaker.