The main camera on the Xiaomi 13 Pro feature high-quality optics and sensors for exceptional image capture. The Xiaomi 13 Pro's main camera has a 1″ ultra-large sensor of IMX989 with a 23mm ƒ/1.9 Leica professional optical lens. It consists of eight aspherical lenses, ALD ultra-low reflectance coating, lens edge ink coating, a new cyclic olefin material, and a spin-coated process IR filter.
The smartphone support HyperOIS. The Xiaomi 13 Pro's 75mm telephoto has a floating focus lens design that can focus on objects as close as 10cm while maintaining a large focusing range of infinity. This is achieved by dividing the six lenses into two groups, with the rear three having a strong focusing ability and floating inside the lens group when focusing. This feature allows for shooting original 75mm telephoto and portraits, as well as super close-ups.
The Leica Authentic Look and Leica Vibrant Look are photographic styles available on the Xiaomi 13 Series. Leica Authentic Look mimics the signature Leica-style by preserving the contrast between light and dark, accurate white balance, avoiding significant distortion of light and color, and balancing computational photography for an undistorted image. Leica Vibrant Look maintains accuracy and restraint while making moderate brightening and saturation adjustments, making it suitable for vivid scenes and information recording. Both styles have been upgraded to support P3 color gamut, capturing 25% more color and dramatically improving the expression of reds and greens.
Powered by the Xiaomi Imaging Engine, Xiaomi 13 Series has the strongest computational photography capability among all Xiaomi flagships. It supports RAW-level computational photography and parallel computing pipelines to improve photo capturing speed. The Xiaomi ProFocus can achieve heterogeneous graphics processing capability.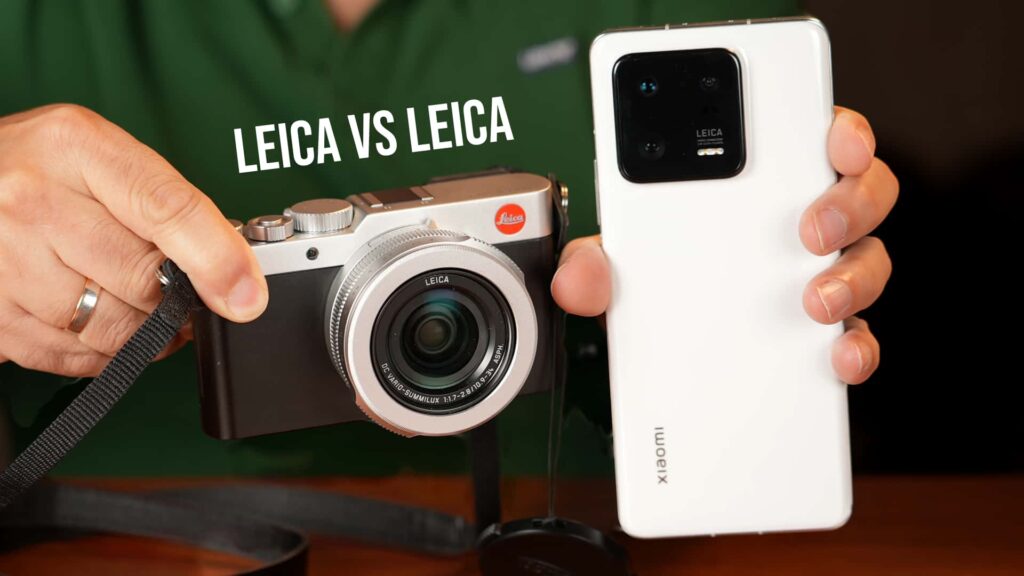 Xiaomi 13 Pro has a 4,820mAh battery and supports 120W wired charging and 50W wireless charging. It also features a larger 6.73″ double-curved display, new generation AMOLED material, 3200×1440 resolution, accurate color display, 120Hz LTPO dynamic refresh rate, and 1920Hz PWM dimming.
Leica D'Lux 7
Leica, a brand known for its high-quality cameras, had launched the D-Lux 7, a compact camera that promises exceptional performance. With its newly developed 17-megapixel sensor, the D-Lux 7 offers a resolution that is independent of the aspect ratio selected (3:2, 4:3, 16:9). This feature allows for more details in every image, resulting in stunning photographs.
The camera boasts a 4/3 sensor that covers a large area, which increases the size of individual pixels. This feature allows for more light absorption, making the D-Lux 7 one of the brightest of all Leica compact cameras. Additionally, the camera has a versatile zoom lens that ranges from 24mm to 75mm equivalent KB. This lens ensures impressive results in all genres of photography, including portrait, landscape, architecture, macro, and photojournalism.
The D-Lux 7 is also equipped with a high-speed AF and burst shooting capability with a "post-focus" feature, allowing photographers to capture fleeting moments without distortion. Furthermore, the camera comes with an integrated electronic viewfinder (EVF) and a high-resolution touch display (1.24 MP) that makes it easy to compose and review shots.
Leica's D-Lux 7 is also capable of recording 4k pro-videos with variable frame rate recording (24p/25p/30p). Moreover, the camera allows the capture of both JPEG and RAW images, with an ISO sensitivity of up to 25600.
Connecting the D-Lux 7 to a smartphone via Wi-Fi is easy, and it can be done using the Leica PHOTOS App. This app allows photographers to transfer pictures conveniently and instantly, optimize and view photos, and share them anytime and anywhere. Additionally, the D-Lux 7 comes with integrated Bluetooth and Wi-Fi, making it easy to use the Leica FOTOS App.
In conclusion, the Leica D-Lux 7 is a high-performing compact camera that offers exceptional results. Its advanced features, including the newly developed sensor, versatile zoom lens, and fast autofocus, make it ideal for photographers who are always on the go. With the Leica PHOTOS App and integrated Bluetooth and Wi-Fi, sharing and transferring photos have never been easier.
Xiaomi 13 Pro vs Lecia D-Lux 7
I tested both these devices, though very difficult to compare cause of the different form factor, lens / other attributes, what I wanted to see is the color reproduction of both these devices and surprisingly the colors matched.