In today's world where nearly everything has become smart, why should your washing machine be any different? A new era in laundry care has dawned with the introduction of Samsung's new AI EcoBubble washing machine. This innovative appliance comes packed with AI-controlled features that take the hassle out of doing laundry.
Buy here – https://bit.ly/3tES0ff
One of the standout features of this washing machine is its AI pattern algorithm. This intelligent system monitors and learns your washing habits and the features you use most often. It then uses this information to display your most frequently used settings, eliminating the need to set them each time you do your laundry.
In addition to its smart capabilities, this washing machine can also be controlled through your smartphone using Samsung's SmartThings application. This app offers a variety of laundry recipe options tailored to different types of clothing materials. You can also customize these programs according to your preferences.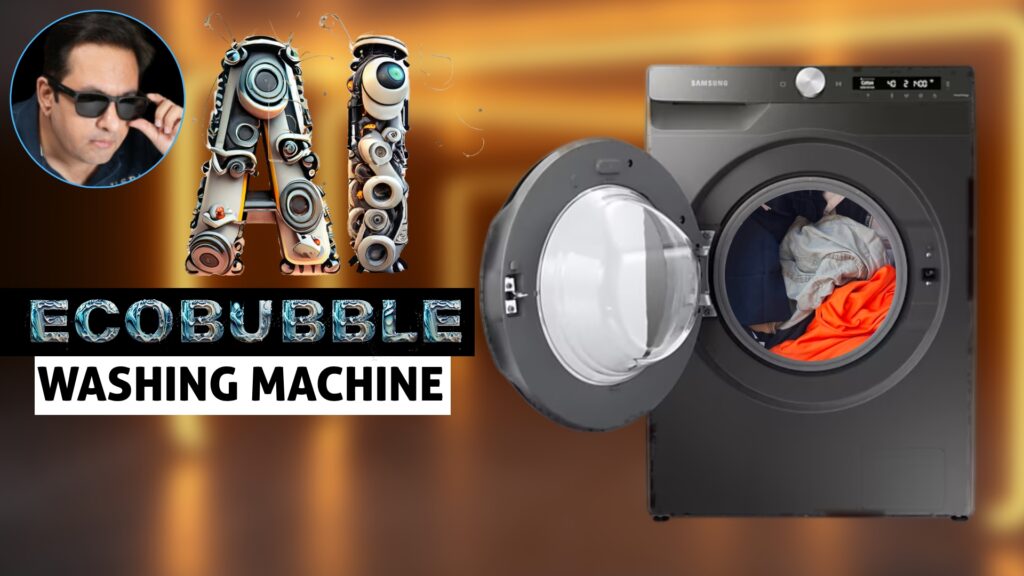 The AI EcoBubble washing machine is not just smart; it's also powerful. It boasts of unique and powerful EcoBubble technology that easily penetrates fabric to remove dirt while preserving the textures and colors of your clothes. This technology enables 40x faster detergent penetration, ensuring efficient and thorough cleaning. Additionally, it provides 45% better fabric care, thereby extending the lifespan of your clothes.
The washing machine features simple contemporary touch controls and a small display that shows which options you have selected. A dial offers various options, including cotton mode, drum clean, quick wash, super eco wash, synthetic, delicates mode, hygiene steam, outdoor neutral detergents, baby care, silent wash, and daily wash.
After using the washing machine for a few days, you will start seeing the AI patterns—commonly used features will be displayed directly. And thanks to its Wi-Fi capability, you can control the washing machine using the SmartThings app on your smartphone.
The app also provides a laundry planner option. If you want your laundry to be completed at a specific time, the machine will start the washing process hours in advance based on the duration of the selected program.
Furthermore, the Home Care Wizard option offers self-diagnosing and managing options. Some other interesting features include hygiene and steam, which deep clean clothes through steam and remove 99.9% of bacteria and allergens—a perfect option for washing baby's clothes.
The washing machine has a maximum of 22 wash cycles and a drum clean option, which automatically removes 99.9% of odor-causing bacteria without using any detergent. It uses soaking, pulsating, and high-speed spinning features.
This smart washing machine is not only efficient but also durable. It comes with digital inverter technology and offers a 20-year warranty on the motor. For more information about the pricing of this product and how you can buy it, please check out the link.
So there you have it—the future of laundry is here with Samsung's AI EcoBubble washing machine. It's time to make your laundry work smarter, not harder.